Chiefs Compete in Annual Battle of the Bubble
The McIntosh Chiefs took on the Starr's Mill Panthers on Friday, October 12th at Panther Stadium. Going into the game, the McIntosh Chiefs were 2-4 on the year, and they were looking to turn their slow start around with a win against their biggest rival.
The Starr's Mill Panthers came into the game as the distinct favorites to win the game, as they were 4-3. They have one of the top running backs in the state of Georgia, junior Kalen Sims.
In the first quarter, the Chiefs made a defensive stand inside the red zone with a fumble recovery. This gave the Chiefs' White Out Student Section excitement beyond belief. Senior Caden Denison explained that "the fumble gave us a lot of momentum during the game, but we couldn't do anything with it."
Shortly after, the Chiefs lost possession of the football, and gave up a touchdown to senior Sean King, who totaled 65 receiving yards on 3 receptions over the course of the game.
The second quarter sparked the Battle of the Bubble blowout as senior tailback Jalen Lazenby scored a rushing touchdown. He finished the game with 45 rushing yards on 3 carries, with a touchdown to his name. To conclude the second quarter, Kalen Sims broke out with a huge 33-yard touchdown run to put the Starr's Mill Panthers up 21-0.
The third quarter was more torture for the Chiefs student section. 10 more points were lobbed onto the lopsided scoreline for the Panthers, as senior kicker Michael Lantz hit a 50-yard field goal, and junior quarterback Hunter Lawson ran the ball in for a 2-yard touchdown, making the score 31-0.
The beginning of the fourth quarter was more of the same for the Chiefs. Sophomore Wes Haney returned a punt 76 yards for a touchdown making the score 38-0. Not wanting to leave the game without some consolation, the Chiefs began to tie together some of the loose ends.
McIntosh senior, Calvin Flowers, exploded for a 78 yard rushing touchdown to put the Chiefs on the board for the first time in the game. When asked about the breakout touchdown, Senior lineman Ryan Siegel commented that "it fueled our motivation to continue through the game."
On the ensuing Starr's Mill possession, the McIntosh defense forced a fumble and returned it for another touchdown, putting life back into the hearts of the McIntosh fans. After an important defensive stand, the Chiefs drove down the field once again to score another touchdown.
Although it was a valiant fourth-quarter effort from the Chiefs, it was too little, too late. The final score of the game was Starr's Mill 38 – 20 McIntosh.
About the Contributor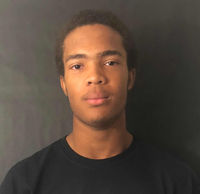 Andrew Pinckney, Staff writer
Born in Tuscaloosa, Alabama, Andrew Pinckney is a passionate baseball player and competitor. He has played baseball for 14 years, and basketball for 5...