2017-2018 Staff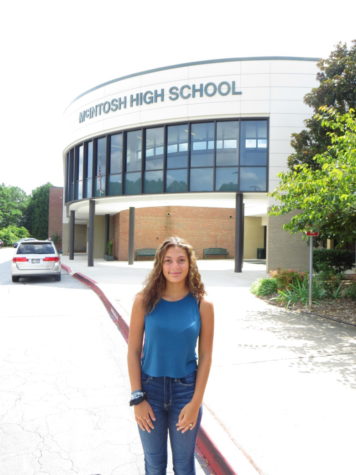 Staff Writer
Freshman Katrina Skonberg (15) has lived in Peachtree City her whole life. She has grown up in a family of 6, and three of her older siblings have attended MHS in years past. She has explored what the school has to offer with sports and clubs; this year, she has joined the Cross Country team, French Club, Ambassadors, and Young Libertarians. After school, you can catch Katrina procrastinating homewor...
See Katrina Skonberg's profile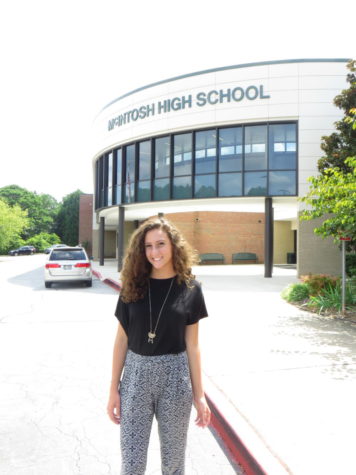 Staff writer
Samantha Hutchinson is seventeen and a senior at McIntosh High School. She plans to attend Valdosta State University in the Fall of 2018 and would like to major in pre-veterinary studies. Every Thursday she volunteers at the PTC veterinary clinic. She enjoys going to car shows with her 1968 Barracuda and working on her car. She also sings and writes her own original songs. Her personality and aspi...
See Samantha Hutchinson's profile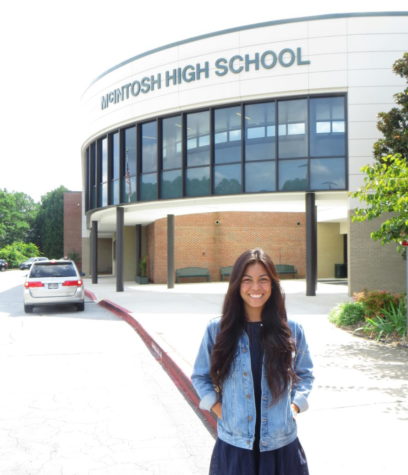 Staff writer
Senior Alyssa Amaya is new to the Mcintosh Trail and to Mcintosh High School. She joined the MHS Trail to improve her writing skills and hopefully make some new friends. She moved to Peachtree City the first week of school from McDonough, GA and was attending Creekside Christian Academy. Alyssa has played soccer for almost 14 years and has played 4 of them at AFC. She plans to go to West Georgia and...
See Alyssa Amaya's profile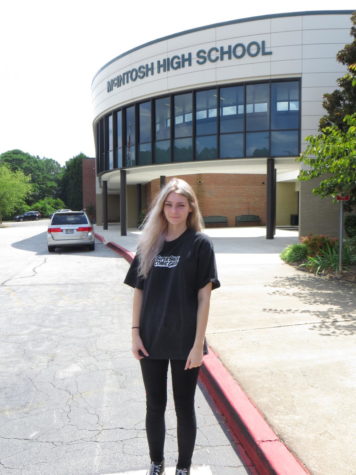 Staff Writer
Senior Sydney Suggs joined Writers Workshop for creative writing. She has participated in 13 high school plays/musicals. She works to make the show happen by doing lights, sound, stage construction, and makeup. Her plans after high school lead her to the film industry. On the side, she plans to do freelance art and graphic design. In her free time she enjoys drawing, reading, playing bass guitar, a...
See Sydney Suggs's profile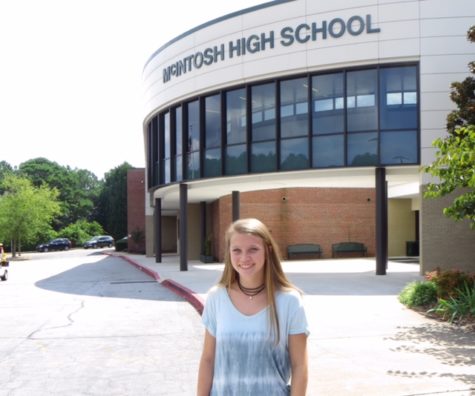 Editor In Chief
Junior Kamryn Torr, born October 28, 2000, joined newspaper her freshman year and has returned to write for the McIntosh Trail. She began playing soccer when she was three years old, but the week before her junior year, she suffered her third concussion in less than two years and will be out for the season. Kamryn was a part of both state titles for the McIntosh girls' soccer team her freshman and so...
See Kamryn Torr's profile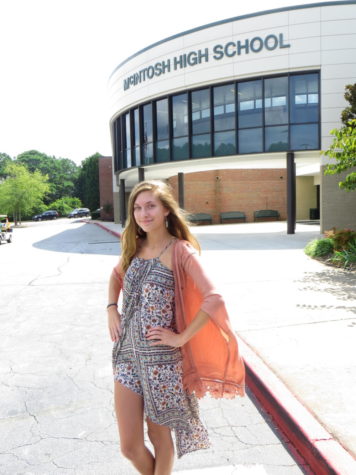 Opinion Editor
Arden Estep, a 16-year-old sophomore, is a second year staff member for the McIntosh Trail. She has a younger sister, Bergen, who is now a freshman at McIntosh High School. Arden is a part of Spanish Club this year and is excited about joining other clubs as well. In her free time, Arden enjoys spending time with her friends and family, binge watching various shows on Netflix, and driving her golf...
See Arden Estep's profile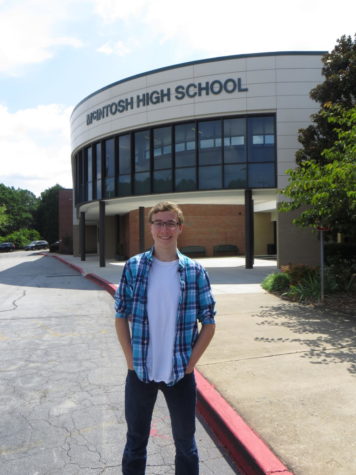 Staff Writer
Freshman Austin Carmichael is a first-year member of the Trail staff. He was born on December 5, 2002, in Atlanta, Georgia. He has been interested in writing since a young age and decided to continue learning to become a better writer by joining the newspaper. Austin attended Kedron Elementary School and JC Booth Middle School before attending McIntosh and has lived in Peachtree City for more than ...
See Austin Carmichael's profile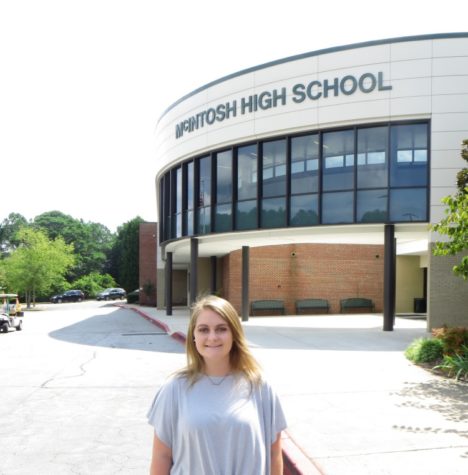 Sports Editor
Sophomore Sam Cornett (15), born on March 18, 2002, joined the newspaper staff last year as a freshman. She goes by Sam or Sammy to all her friends. Sam has lived in the Peachtree City area her whole life, but she often spends part of her summers in North Carolina with her family. After high school, Sam is looking forward to leaving Peachtree City to try new things during and after college. Sam is inter...
See Samantha Cornett 's profile