About The McIntosh Trail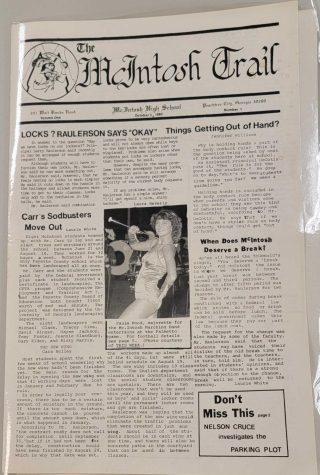 The McIntosh Trail is published as a limited public forum for student expression at McIntosh High School, Peachtree City, Georgia, by the student members of the newspaper staff and under the direction of the faculty adviser.
The McIntosh Trail is a member of the Georgia Scholastic Press Association, the National Scholastic Press Association and subscribes to the Society of Professional Journalists Code of Ethics.
The first issue was published October 6, 1982. Lynette Peterson was the faculty adviser and Kristin Kirk was the first Editor-in-Chief. The Trail has been continuously published since then, either in print or in digital form.