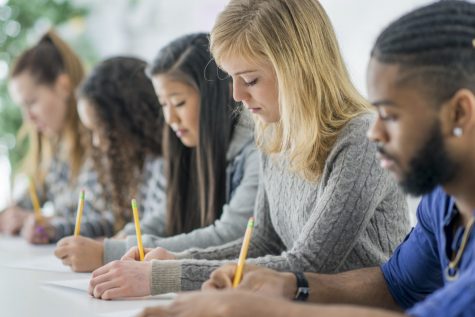 Nakia Harmon, Opinion Editor
October 15, 2019
What is the PSAT and PACT? The PSAT is the Preliminary Scholastic Aptitude Test which is also known as the PSAT/NMQT (National Merit Scholarship Qualifying Test). The PSAT...
Audra O'Clair, Izzy Pullias, Jordyn Mobley, and Max Lawson
October 15, 2019
On Oct. 10 some of the sophomore class traveled to the Shakespeare Tavern to see a performance of Julius Caesar. The group left around 8:45 am on Tuesday morning and didn't...