The Governor's Honors Program (GHP) is a free four-week residential summer program, hosted by Georgia universities such as Valdosta, Berry and Georgia Southern, beginning in 1964. The application process starts in the fall and lasts right up until the end of the school year in May. I was lucky enough that I completely stumbled onto the program, head-first and blind, and managed to pull myself through. Having been so blind, and then undergoing one of the best experiences of my life so far, I feel obligated to clear up the process and what GHP is, so as many people can have the chance to do the same.
I was first nominated for GHP by my English teacher, Sara Knight. You can request a nomination but typically this means you're doing well in your subject area and are interested in going in-depth with it. Then, the first application is at the district level. Last year this opened on Sept. 11, and was due on Oct. 11. The application requirements will vary depending on the major you've been nominated in, but it will ask you to show your level of skill and your overall character. 
On Oct. 25, I was told I made it to the next round, which is an interview at the district level, in early November. The next round is for the state, and requires a similar application to the district but also with a letter of recommendation, and was due in early January. The results of that application came out in February, and the next and final interview took place all the way in March. Final results were in April. After that, countless emails give plenty of information on what to bring, where to go, and what forms to fill in preparation for four weeks from home. 
On the first day of GHP, after settling enormous luggage and bags of clothes, we were all put into an auditorium and told about the concept of "GHMagic," the idea that if we actively participated in being social and open-minded, we would come out with a magical experience that we would remember for the rest of our lives. We would bring it up ironically at every moment for the rest of the week, skeptical and not entirely open, which actually became part of it. The amazing thing is that by the end of the four weeks, the seemingly annoying and rigorous schedule, the dining hall food, everything that bothered us became part of what tied us together.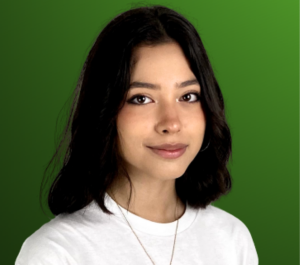 There's a lot to say about GHP, because it is appealing in so many aspects. Academically, it's one of the most selective programs that guarantees a highlight for colleges, especially state schools like the University of Georgia and the Georgia Institute of Technology. The courses are taught by teachers from all over the country that underwent a selective application as well, and go heavily in-depth. There's no grades, taking away the stress of achievement, so it's only about learning and growth. The other students in those courses are equally motivated and are some of the most well-rounded, intelligent people to be around with and learn with. They will push you to do more and you will learn more.
If you even have the slightest interest in your major, the courses will make you love it.
For my major, we had a rotation of two courses that changed every week. We would take a course for two hours (time always sped by), a break for 30 minutes, and then the next course for two more hours. At the end of the week we would receive the list of courses available for the next week, each with a description and a key that would note if the class had heavier reading, writing, or was discussion-based, and we could put in our requests. I never had a class that I didn't want, but I always wished I could've taken them all. My favorite was a translations course that dealt with ancient and modern definitions of translating, where we read translated ancient Chinese or excerpts from Aristotle, and our final project, in a class full of polyglots, was to take a work of art or literature and translate it into a different form or language. I also took Aestheticism, Pop Psychology, Worldbuilding, Audience as a Character: African and African-American Literature, Minor Characters, Religions, and a class about the depictions of the apocalypse. There were other courses like Surrealism, which involved people taking naps and then waking to write what was on the top of their heads, as spontaneously as possible, or staring in a line in the mirror for five minutes to reflect on their thoughts. Another highly-desired course was an analysis of "The Godfather." I did more reading and writing than my years in school combined, and every discussion expanded and challenged my way of thinking. If our own courses weren't interesting enough, the other majors piled on their stories and shared their topics of discussion.
Areas of GHP nomination
click for more
Agricultural Research, Biotechnology, and Science
Communicative Arts
Computer Science
Dance
Engineering: Mechanical Design, Mechanical & Electrical, Programming
Mathematics
Music: Brass: Euphonium, French Horn, Trombone, Trumpet, Tuba
Jazz: Electric or Acoustic Bass, Drums, Guitar, Piano, Saxophone, Trombone, Trumpet, Vibraphone
Percussion
Piano
Strings: Cello, String Bass, Viola, Violin
Voice: Soprano, Alto, Tenor, Bass
Woodwind: Bassoon, Clarinet, Flute, Oboe, Saxophone
Science: Biology/Environmental Science, Chemistry, Physics
Social Studies
Theatre Performance
Visual Arts
World Languages: Chinese, French, German, Latin, Spanish
But to do all of this, the people were essential. The schedule we had was hard, and tiring. We had to be out of the dorm buildings by 8:10 AM, at class at 8:30 AM until 1 PM, then lunch time, out of the dorm buildings (if we had time to return to them in the first place by 2:10 PM, and then go to our minors until 4:30 PM. The dining halls were open until 6:45 PM, after which we had our first 'hall check' at 7 PM which typically lasted about 30 minutes. The time after that, we could technically spend of our own free will, sit in our dorms if we wanted to, but almost no one did. After studying and working for hours, having friends to complain and struggle with made the work so much lighter. There were days where I wanted to do nothing but sit in the dark, but the way GHP worked, everything did as much as it could to keep me going.
Resident Advisors (RAs) would host seminars that could range from taking a walk around campus to having social studies style debates, or just make friendship bracelets while listening to Taylor Swift.
There was also a building with pool tables and poker sets to use, which quickly became the next best thing to do on a weeknight. People lined up to watch the performances from the arts majors; music majors, vocal majors, dance and theatre majors. Social studies majors even had a mock "shark tank," in which the judges included the President of Georgia Southern University and the mayor of Statesboro. My major had two "Coffeehouse" performances, where people would submit works like slam poems or songs, having around 20 people with works required to be under 3 minutes. The last week we had a private "Coffeehouse" with only Communicative Arts majors in the audience, where I was brave enough to present my own poem. 
Performances always ended with enough time for the next hall check that happened at 10 PM, again for about 30 minutes, and then everyone was forced to stay inside. For me, this was the time my roommates and I would sit in our common area, which was part kitchen, part living room (a moderately comfortable couch with a small table we preferred to sit on) and go over our day while we made ramen. We had a lot of ramen.
Some days, that was when the homework started. Word of warning: if you're planning on going to GHP for communicative arts, be prepared for a lot of reading and a lot of pity from the other homework-less majors. I usually finished by 1-2 AM– although "lights out" at 11:30 PM was supposed to mean we had no lights, including phones or computers, on.
This was the routine for five days of the week. On Saturdays we still had class in the morning, but it was shortened and we didn't have minors in the afternoon. Of course, there were figuratively hundreds of seminars to fill the empty space. Sundays had the most amount of free time, and we could sleep in, but were surprisingly the worst days.
These are all the little details I had no idea about at the beginning of the week, or through my application process. I can't imagine if I hadn't stumbled on what GHP was, hadn't made it in, and hadn't had such a great experience.