Athlete of the Week: Garrett LeClaire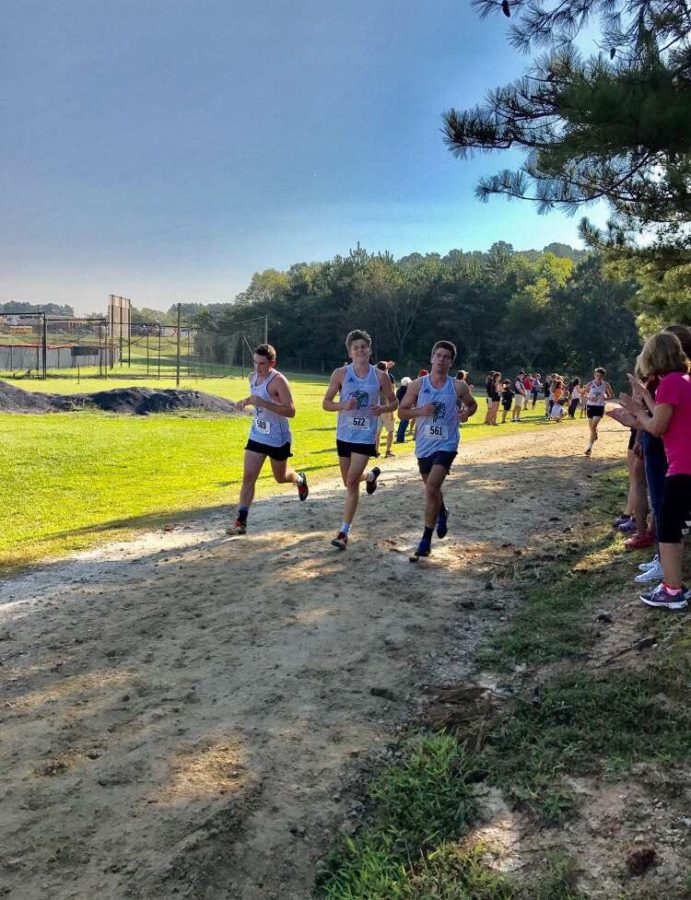 Hang on for a minute...we're trying to find some more stories you might like.
Senior Garrett LeClaire was awarded with Athlete of the Week for the week of November 1. LeClaire, a member of the cross country team, joked, "I was surprised because when they called me to the office, I thought I was in trouble."
LeClaire began running cross country his sophomore year and he usually spends about 7 to 8 hours running each week, which doesn't include stretching and doing drills.
LeClaire's best memory from all three cross country seasons has been lettering at regions all three years, which is a huge accomplishment as a runner. When it comes to the current team, LeClaire said he likes how close everyone is and how great of a vibe the team gives off. He said it feels like one huge family, with great vibes all around.
Cross country has impacted LeClaire's life in many ways. LeClaire said, "Cross country taught me perseverance and how to never stop going even when everything's against you."
Most athletes set personal goals for future accomplishments, and LeClaire is no different. He said that his biggest goal for this season was to improve his time. Although LeClaire's goal was not completely met, he was dedicated to having a great and memorable last season as a McIntosh cross country runner, and he did.
At the time of the interview, LeClaire said that "a successful season would be if we won state in both guys and girls cross country." LeClaire achieved that success; both the girls and boys cross country teams took home a state championship on November 3.
Not only is LeClaire a cross country runner, he also is a Varsity lacrosse and basketball player. LeClaire recently committed to Mercer University to play for their D1 Lacrosse team. He said, "it feels awesome to be committed to a D1 school for lacrosse and I am really excited to play there for the next 4 years."
Athlete of the Week awards are given out weekly at the school. Athletes are selected based on their performance during the season.