I was in the bathroom the other day and when I walked in, another student was there. That didn't strike me as odd because, obviously, it is a school bathroom.
The problem was that she was in the bathroom while she was on Facetime.
I walked in and she was talking to a friend in a stall, but all the doors were open. She was pacing, and as I walked in, she put her phone up on the shelf.
"Oh my God," I thought. "This girl is Facetiming in the bathroom."
Then I realized. "Oh my GOD," I thought. "This girl is Facetiming with a guy."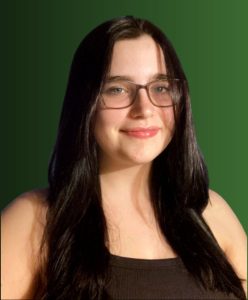 While I've walked into the bathroom and a girl has been on the phone that didn't bother me nearly as much – because that's purely audio. She was on the phone through her Airpods. Her phone was in her pocket, and it was obvious her camera wasn't out.
I just want to use the bathroom and get back to class. Going to the bathroom isn't supposed to be a socializing spot, except that sometimes it is. Standing and talking, vaping, gossiping – doing everything a school bathroom isn't meant for.
Every bathroom is a private area; there is the expectation of why you are in that space. Every stall is is a private space. I have an expectation of privacy in the bathroom – as does everyone else.
The bathroom shelves are there for storage, for water bottles, binders, backpacks – whatever you don't want on a dirty bathroom floor.
But to walk in to this private space while someone was using a digital device to communicate through video – this is transmitting private images of minors. I don't want to appear in a Snapchat story while I'm in the bathroom.
Now that McIntosh is "hands free," you aren't supposed to have your phone out of class. And this girl admitted that to her caller: "I'm not even supposed to have my phone but I snuck it out with me," she said, so she was aware she was doing something wrong.
It's deeper than "just" Facetiming someone.
The Fayette County Schools Secondary Code of Conduct, which we all have to sign and return, deals with this kind of violation of privacy:
"The use of cell phones, cameras, recorders, or other electronic devices that might violate the privacy rights of students and/or school staff or are used to commit academic fraud will result in appropriate consequences."
But she's broken Georgia law. The Official Code of Georgia Annotated is clear on using devices in private spaces:
"Any person, through the use of any device, without the consent of all persons observed, to observe, photograph, or record the activities of another which occur in any private place and out of public view" GA Code § 16-11-62 (2022)
Leave your phone in the classroom like you're supposed to and use the bathroom for what it's there for.