The Streak Is Over: McIntosh Football Wins the "Fight for 54"
On Fri Sept. 3, the Mcintosh Chiefs played against the Fayette County Tigers for "The Fight of 54." The Chiefs were able to hold their lead and claim their first victory of the season. The following is a box score of the game.

Not only was it the first win of the year but it also broke a twelve-game losing streak. After a tough season, ending last year with a record of zero wins and ten losses, the team was eager for a win.
"There is no feeling better than winning on a Friday night especially when it's after breaking a 12 game losing streak," said senior Nick Kallas.
The student section was very involved in Friday's game. There was a large student turnout with many of whom dressed in the game's theme; "gender swap." Female students dressed up to look like males and vice versa. "The stadium was electric," Kallas said.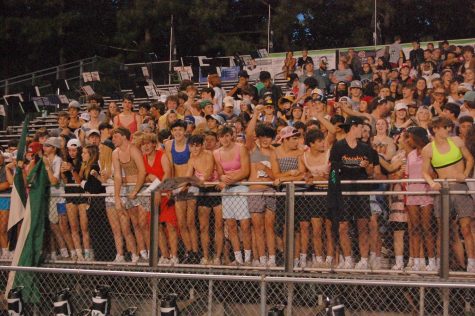 The chiefs claimed the win over the fight for 54 and it seems to have given the team newfound confidence. Confidence that will be used this week against their next competitor: Upson-Lee.
"I feel that this win will turn our season around. When Monday's practice came around everyone out there had a different level of confidence I haven't seen in a while," said Kallas. "We are all just ready to get to work and win more games."