One Shining Moment: Inside "March Sadness"
It's every young basketball player's dream to play in the NCAA Tournament, and it's every basketball fans favorite time of year. For decades, March Madness has been an important time for college athletes and sports fans. However the painful reality now has to set in for college athletes of the class of 2020 who now realize their collegiate careers are over. Just days before Selection Sunday, the NCAA decided to cancel all college athletics, both men and women, indefinitely due to the Covid-19 outbreak, thus canceling March Madness.
One of these seniors was Cassius Winston. Winston was Michigan State's star point guard. Winston was featured on the First-team All Big Ten twice and was 2019's Big Ten Player of the year. Last season, he led Michigan State to the Final Four, before losing to Texas Tech. During this season, he became the Big Ten all time assists leader. He led Michigan State to being Big Ten champs this season. "I went out a champion," said Winston in a Sportscenter interview, "not the season that we wanted and not the season that we kind of expected but at the end we fought through a lot. We battled, and we got a chance to hoist up a trophy, so my senior year, I feel like I did end it with a championship."
Sabrina Ionescu was a point guard for the Oregon Ducks. She was the Pac-12 Player of the Year for three years in a row. In 2019, she won the John R Wooden Award, an award given to the most outstanding player during the season. She also is the NCAA all time leader in triple-doubles. This year she led Oregon to the NCAA tournament, before it was canceled. "This was the toughest year of my life," said Ionescu in an Instagram post, "I wasn't expecting to end my senior year like this."
About the Writer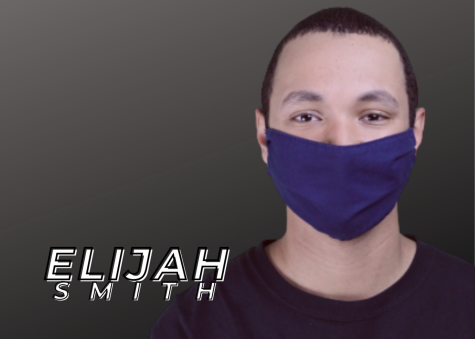 Elijah Smith, Multimedia Editor
Elijah Smith is a junior at McIntosh High School. This is his first year writing for the trail. Elijah enjoys listening to music, playing video games,...