Swim Bounces Back and Takes First Place
Hang on for a minute...we're trying to find some more stories you might like.
Swim competed in the Toys for Tots invitational meet this past Friday, Dec. 6, 2019. Boys took first place bouncing back after falling to rival school Starr's Mill.
"I believe that all swimmers knew that we were capable of beating Starr's Mill and it was only a matter of time before we proved ourselves," said senior Danny Arbaiza. "It feels so good to know that everyone was performing as well as they wished to."
"Our last meet was great and it feels so good to see all of the hard work and practice paying off," said sophomore Nick Farinacci. "It's great to have such close competition that allows us to push each other each and every day."
Girls finished second, falling only six points behind Starr's Mill. McIntosh overall placed first out of 19 teams. Some from Fayette County include Starr's Mill, Whitewater, and Fayette County. Boys placed first and girls finished second, falling only six points behind Starr's Mill.
"I have always liked the team aspect of the swim team," said sophomore Mary Bridget Greiff. "I liked seeing everyone load onto the bus after school to give their toys to kids who aren't as fortunate as others."
About the Writer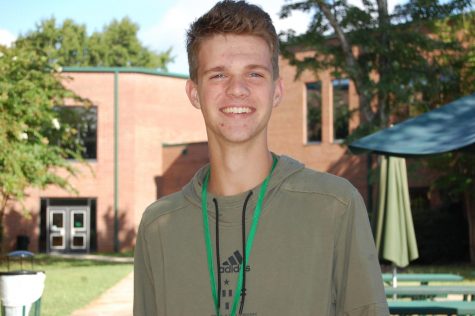 Jackson Johnson, Staff Writer
Sophomore Jackson Johnson is new to the trail this year. Jackson joined the trail this year because of an older friend who said it would be a lot of fun....