Athlete of the Week : Rebecca Muh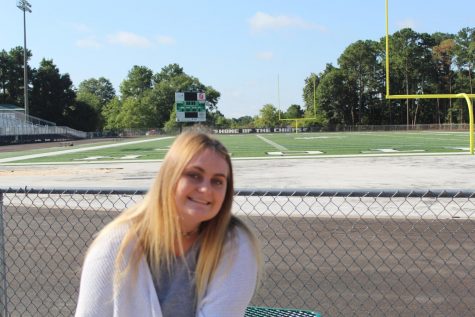 More stories from Samantha Cornett
Sophomore Rebecca Muh was awarded with Athlete of the Week for the week of September 10.
This is Muh's second time having been awarded Athlete of the Week from the school. This season specifically she has struck out 13 in the team's game versus Strong Rock and another 9 against Fayette County. In total, she has 90 strikeouts in 58 innings.
She has been playing softball for nine years. In what is her third year playing for McIntosh, Muh exclaimed that "some of my best memories happen off the field with my teammates when we perform concerts on bus rides."
At the start of this season, she knew the team had to make better connections in order to work on endurance together for the long games. Muh said, "I enjoy that we compete in every game we play and we never lose our personal fight."
"I look up to my dad for advice because he has lived the life of a high school and college athlete," Muh says, "so he has good advice to help me succeed."
By the end of the season Muh most hopes that the team can minimize thenumbert of errors they make, as well as become more aggressive on the bases.
Muh states that the team as a whole has a goal to "earn the highest spot we can in the region and make it as far as we can through the state playoffs."