Students Adjusting To New One-On-One Technology Enforcement
Hang on for a minute...we're trying to find some more stories you might like.
Two months into the school year and the McIntosh student body has seen various new policies carried out. Aside from the typical rules McIntosh enforces such as the dress code, closed campus, and no academic dishonesty, this year the high school has experienced a series of new guidelines. Some of these guidelines included no outside food on campus, no books in students' purses or string bags, and no stickering the freshmen. However, the rule that has stood out most to the MHS student body is the 1:1 technology enforcement. With this new rule and school-wide distribution of technology, students are no longer allowed to use any of their own devices in classrooms.
Freshmen will never know the freedom of using phones as their fellow students had in past years, nor will they know the tradition of stickering. However, Booth was ahead of McIntosh in terms of technology as they had Chromebooks last year. This year's freshmen class has the advantage of already knowing how to navigate Chromebooks, while the upperclassmen are still adjusting to their new devices. While students get accustomed to their new classroom additions, the freshmen are already a step ahead of their upperclassmen counterparts.
Chromebooks have been welcomed by teachers. "I think it's great that all kids have Chromebook access now," said teacher Ms. Katie Turner.
Some students were in opposition to the new technology. One student created a petition to end BYOT and received under 200 signatures. While this petition most likely will not lead to a change in rules, it shows a portion of the student body's frustration. While some students have expressed their concern about how the county spends their money, teachers, in general, have been supportive of FCBOE's choice.
Not all students are against them. "The Chromebooks are nice," said junior Claire Oliver. "But I rather McIntosh had spent their money on things like the finishing the courtyard or even getting rid of the bug problem, but if you take the case off, they aren't as bad as everyone makes them out to be."
While the McIntosh student body may come off as spoiled, they are not complaining about being given Chromebooks, but rather having their personal technology taken away. These Chromebooks have made multiple students upset as the administration now views students' personal technology as unnecessary on campus.
Sophomore Parker Henderson expressed his indifference: "I'm fine with it honestly. We use the Chromebooks daily and it's not inconvenient or anything so I don't really care and don't see why some students are complaining."
Now that Chromebooks are here, students are having to work around not having phones in the classroom. With this being said, FCBOE would not have implemented these new rules and distributed Chromebooks had they thought it would be an inconvenience for MHS students. While navigating through all the blocked sites, students are trying to remember to embrace the new changes and make the best out of the situation.
"Anytime you do something new it takes a little while to work the kinks out," math teacher Greg Mason explained. "I think it's going to be a wonderful opportunity. However, I do think it will be a while before they work out the whole ordeal with all the blocked websites. Anyhow, it does take time as all good things do."

About the Contributors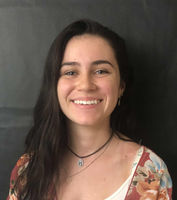 Marissa Shockley, Staff writer
Marissa Shockley is a sophomore at McIntosh High School. Her hobbies are photography, writing, and editing photos and videos. Extracurriculars that she...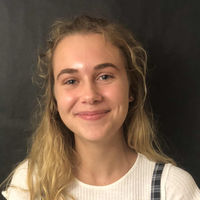 Bergen Estep, Staff writer
Bergen Estep is a sophomore staff writer. This is her first year as a student journalist for the Trail. Bergen enjoys writing many different types of stories...