MHS Sophomore Sarah Park Enters the Atlanta Youth Wind Symphony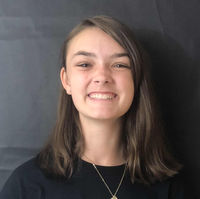 More stories from Sylvie Call
According to the AYWS website, the Atlanta Youth Wind Symphony was founded in 1988 to encourage and foster the instrumental talent of high school students. They have accepted students from approximately 75 Georgia high schools since it was founded. However, this does not mean that the program is by any means easy to get into; more than 350 students auditioned for this year's ensemble, and only 99 students were accepted. There was a 28% chance of getting in, and MHS sophomore Sarah Park made it.
Park has played the clarinet for four years, playing both in the school's concert band, but also with Mr. Jeffrey Brooks, who is a renowned music professor at Emory University and a clarinet player. "I used to hate playing the clarinet until I met Jeff," said Park. "And after that I was just really motivated. I have met so many new people through playing the clarinet." Although AYWS is her first full year wind ensemble, she has been in the Georgia Allstate band since 8th grade, and was in the Eugene Lee orchestra in the summer before her freshman year.
AYWS has been a multi-year goal for Park, and this was the year that she made it in. She auditioned last year as well, inspired by the motivation of her fellow auditionees. "I just really wanted to play with great players," she said. "The people there [at AYWS] actually love their clarinets." To audition, students had to play a minute of a prepared lyrical song, an etude, and a fast etude, in addition to a sight reading piece. An etude is a piece of music intended to show off playing techniques, and sight reading is where players are expected to play a piece that they have not seen or practiced before. Park was worried about the sight reading, but had felt somewhat confident in her performance of the prepared pieces. Despite that confidence, she was surprised to find her name published on the AYWS website under "members." She had checked during school, and so the first person she told was someone she happened to pass in the hallway — Mr. Whitt Jones, her AP Human Geography teacher from last year.
AYWS is an opportunity for Park to perform with the best symphony players statewide. There is a scheduled concert for October 1st at Lakeside High School. Park said, "I'm really excited that there are so many amazing clarinet players, and I feel like I can learn so many new things through this experience."
About the Writer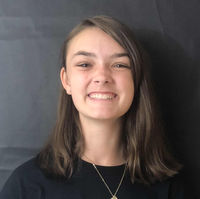 Sylvie Call, A & E Editor
Sylvie Call is a senior at McIntosh and has been with the Trail for three years; this year marks her second as the Arts and Entertainment (A&E) editor....