2019 Edition of MisChief Published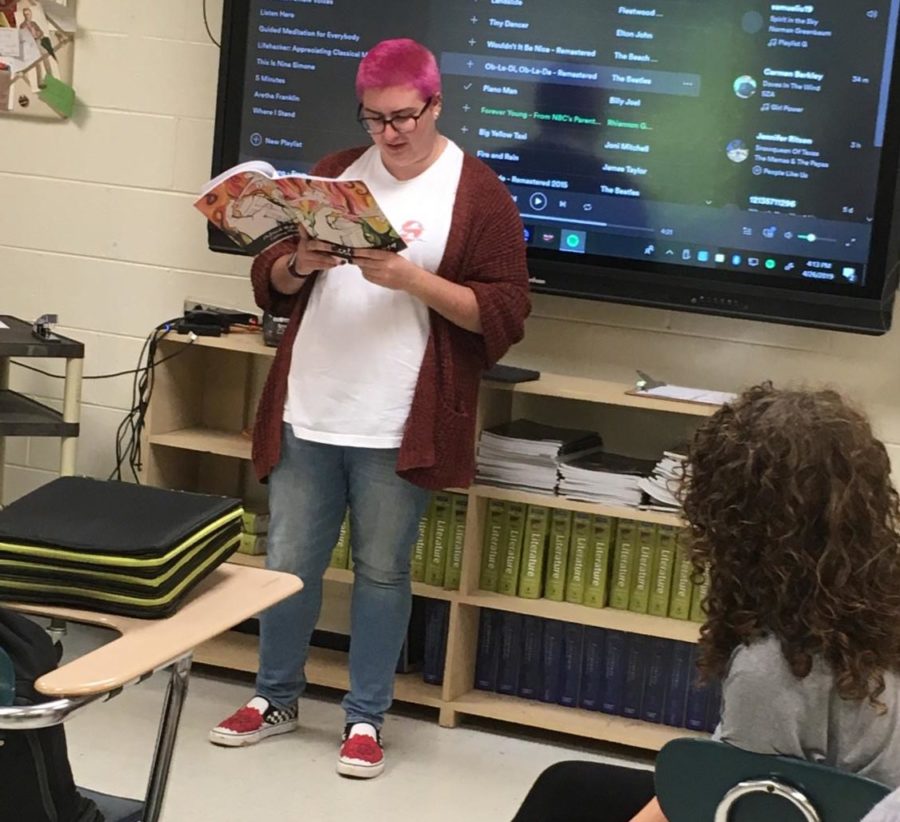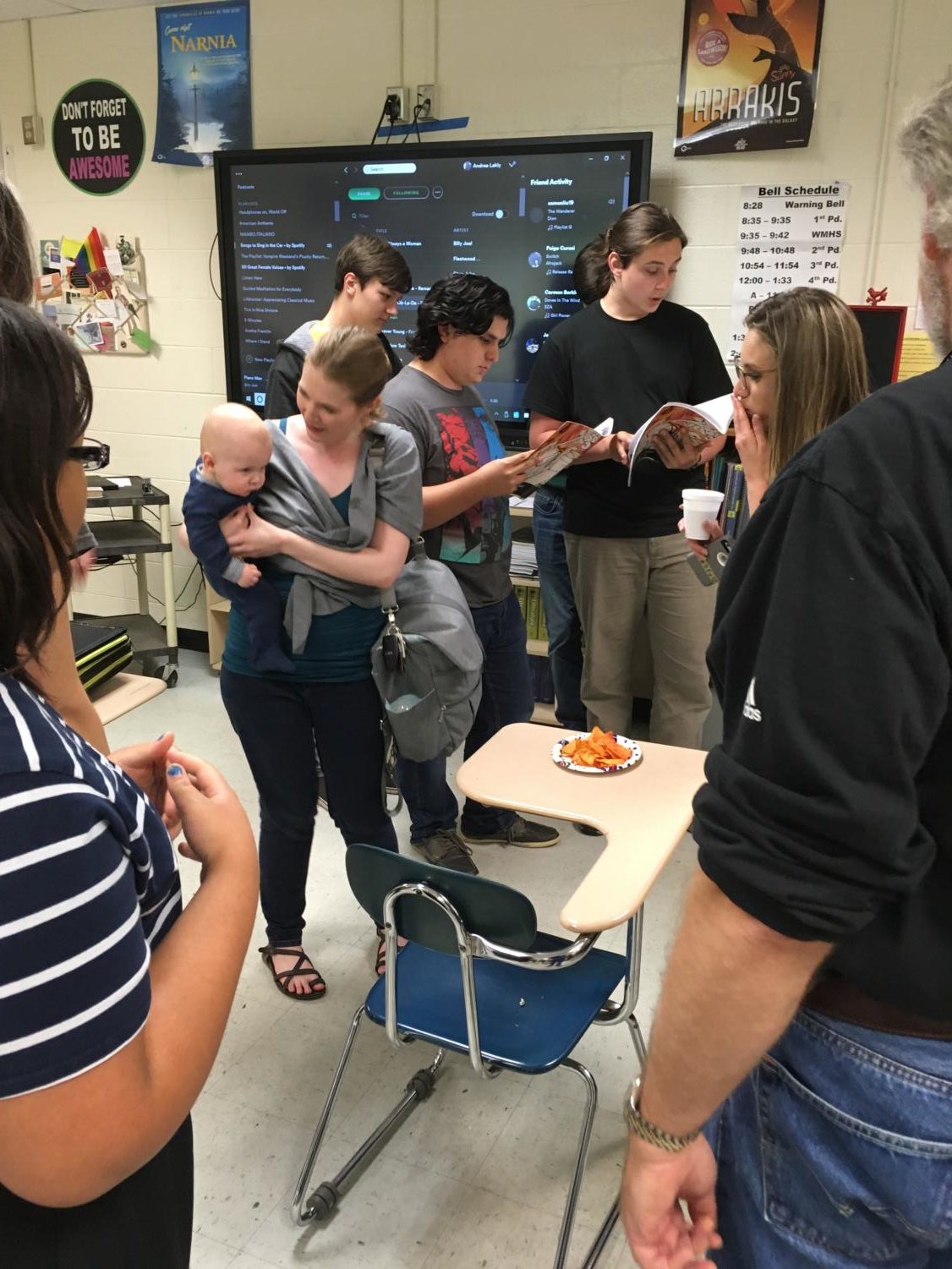 McIntosh's annual literary magazine, MisChief, was published and celebrated by student contributors in adviser and English teacher Andrea Lakly's classroom on Friday, April 26. Students picked up their copies of the magazine, socialized, ate food and shared some of their submitted work. There are still additional copies available for $1 in Lakly's room, 205.
The literary magazine has been running for years, complete with original student-generated poetry, art, short stories and photography. This year, two English teachers — Taylor Steen and Ward Abel — also chose to submit poetry.
"I love to write because if I didn't, the words would spill out of me in another way," said Steen. "I've always felt like I have something to say, not necessarily to others, but to myself. That's why I write. I think MisChief is a great place for students to explore their creative passions and I'm always blown away by the talent right here in our school.
This is Lakly's first year as the sole adviser of the magazine; the previous adviser was English teacher Maggie Walls, who has since become an assistant principal at Whitewater High School.
"I was nervous about taking on MisChief," said Lakly, "Because I didn't have any publishing experience, but it went very well! I am so proud of the magazine we made, and I love the people I got to meet and work with."
The cover for the magazine is usually selected from the submitted art pieces. This year's cover is an art piece by AP 2D Design student, senior Sabrina Haider. It depicts a white spray paint can, contrasting a colorful background.
"I was absolutely shocked when Ms. Lakly told me my art was on the cover," said Haider. "It's such a cool experience to see my art being distributed around the school."
About the Contributor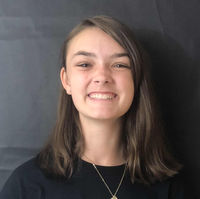 Sylvie Call, A & E Editor
Sylvie Call is a senior at McIntosh and has been with the Trail for three years; this year marks her second as the Arts and Entertainment (A&E) editor....