MHS Open House – August 30
Open House at McIntosh High School will take place on August 30th at 7:00 P.M. Also that night is the Freshmen Open House, from 5:30 to 6:30 in the Auditorium. Students with zero period schedules will need to arrive at 6:45 P.M. Open House gives parents the opportunity to talk to their kids' teachers, and it allows them to get an understanding of the curriculum as well as teaching material that their kids will be studying for the rest of the school year. Although all parents are encouraged to go, it is not recommended that students come as that will create a crowded and cluttered classroom environment for all participants. The itinerary that the school will be following is shown below.
6:45-6:55 pm Zero Period session
6:55-7:00pm Transition to 1st Period
7:00-7:10pm Schedule Distribution and Videos
7:10-7:20pm FIRST PERIOD
7:20-7:25 pm Transition to second period
7:25-7:35 pm SECOND PERIOD
7:35-7:40 pm Transition to third period
7:40-7:50 pm THIRD PERIOD
7:50-7:55 pm Transition to fourth period
7:55-8:05pm FOURTH PERIOD
8:05-8:10 pm Transition to fifth period
8:10-8:20pm FIFTH PERIOD
8:20-8:25 pm Transition to sixth period
8:25-8:35pm SIXTH PERIOD
8:35 pm Conclusion of Open House/Faculty Meeting
About the Writer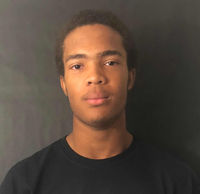 Andrew Pinckney, Staff writer
Born in Tuscaloosa, Alabama, Andrew Pinckney is a passionate baseball player and competitor. He has played baseball for 14 years, and basketball for 5...