Going, Going, Gone: Ninth Grade Baseball Loses to Opponent
Hang on for a minute...we're trying to find some more stories you might like.
The freshmen baseball team played Northgate on Wednesday, March 13 in a tight game that had the audience members on the edges of their seats until the very last up-to-bat. Unfortunately, the Chiefs lost in their 4-2 lead in the last inning and could not keep up with the Northgate Vikings.
"We had no chance of coming back if we have our heads down and are having a pity party," said Blake Hiley of the team."We had to stay positive throughout."
Northgate was able to gain a lead of five and won the game 7-4. Pitcher, freshman Michael Wright, battled hard until he was taken out in the fifth inning.
"They took me out because you can't go above 90 pitches then they took me out when I threw 92 pitches," said Michael Wright about his pitching. "When I got hit, it hurt, but you gotta drive through the pain."
After Wright was taken out, freshman Shea Johnson was brought to the mound and finished the inning and ultimately the game. Despite the defeat, the Chiefs remained loud in the dugout; continuing to cheer through the game's finale.

About the Contributor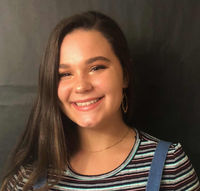 Lexie Holder, Staff writer
Ninth grade student-athlete Lexie Holder finds a balance between her Mcintosh softball schedule and contributing to journalism as a new member of the Mcintosh...