Student Athletes Participate In 2019 National Signing Day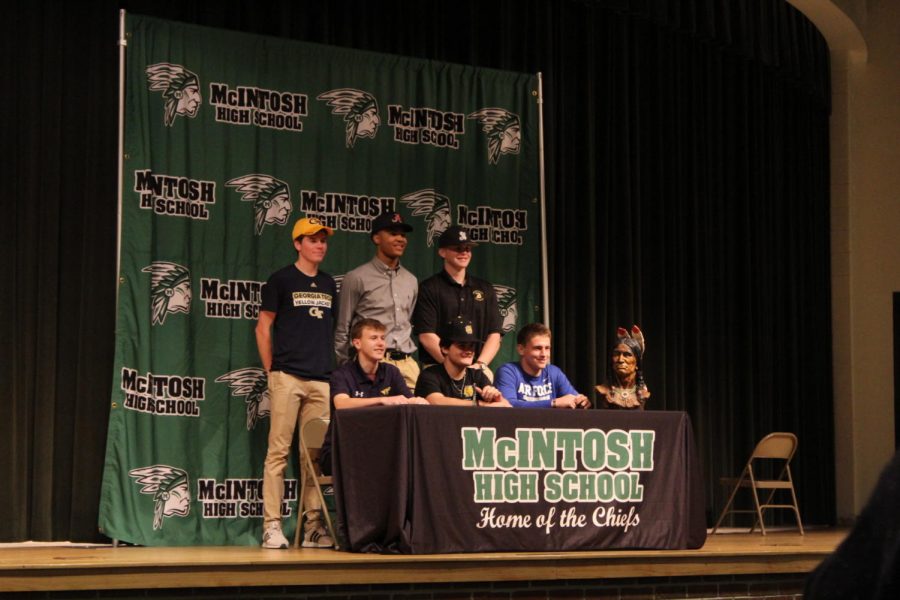 National Signing Day was held in the McIntosh Auditorium on Feb. 6. Six student athletes, along with their friends and family, joined together at 7:50 a.m. to celebrate all the athletes and their acceptance to officially sign in continuing their athletic and academic careers. The signees included three baseball players, a football player, a golf player, and a cross country runner.
Andrew Pinckney, varsity baseball player for the Chiefs, signed with the University of Alabama in Tuscaloosa, Alabama.
"It was great to have my family and friends there to support me while I signed to continue my baseball career at my dream school," Pinckney said.
Zach Jaeger, varsity cross country and track star for the Chiefs, signed with Georgia Tech in Atlanta, Georgia.
"I'm super excited and I'm blessed," Jaeger said, "I feel great and super happy that it's all done because the process is super stressful. Getting it behind me is the best feeling in the world."
Dakota Rowan, varsity baseball player for the Chiefs, signed with Birmingham Southern University in Birmingham, Alabama.
"It was awesome seeing all of my friends and family there," Rowan said, "Just seeing everybody there to support and getting to sign with some of my best friends there watching and all of them signing with me. It was really humbling and overall just an amazing experience."
Ty Butler, varsity baseball player for the Chiefs, signed with Kennesaw State University in Kennesaw, Georgia.
"Live in the present, the past is gone, and the future may never come," Butler said.
Sam Tarajos, varsity golf player for the Chiefs, signed with West Virginia Tech in Montgomery, West Virginia.
"It made me happy that my parents were proud and great to see all my friends out there to support me," Tarajos said.
Dane Kinamon, varsity football player for the Chiefs, signed with the Air Force Academy in Colorado Springs, Colorado.
"I thought the coolest part about signing was having the coaches that helped me get to be able to continue playing at the next level behind me, watching me sign that letter of intent because they have watched me grow up as a player and a person and have also pushed me to be better than I could," Kinamon said, "Coach Belknap has been especially helpful and he's definitely someone I look up to as a coach and person. I also thought it was cool to have my dad's Air Force bowl jersey on the table because he was really the person that ultimately made me want to play at the Air Force Academy to follow his footsteps and taught me everything I know as a player and person. As far as ending the recruiting process, I'm kind of just ready to start getting into the Air Force system and working with all those guys and playing at a high level with some high caliber kids and coaches."
About the Contributors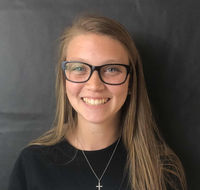 Kamryn Torr, Editor In Chief
Senior Kamryn Torr has been a part of the Trail staff for 4 years. After being a staff writer her freshman year and sports editor her sophomore year, this...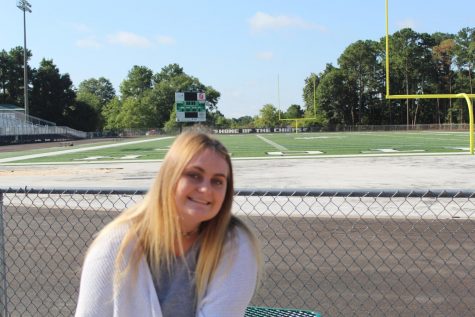 Samantha Cornett, Editor in Chief
Senior Sam Cornett has been a part of the Trail staff since her freshman year. She held the Sports Editor position for both her sophomore and junior year,...