New Baseball Coach Kelley: "Baseball was my First True Love"
Hang on for a minute...we're trying to find some more stories you might like.
New to McIntosh the 2018-2019 school year is Coach William Kelley. Kelley will be replacing former health, P.E, and baseball coach David Munoz. Kelley is coming from Ola High School in Henry County, Georgia and hopes to bring a tough edge to the Peachtree City boys varsity baseball team.
"I hope to bring an aggressive dynamic to the program and mental toughness," said Kelley. "We play in a very good region with great teams, and there is no reason why we shouldn't be in the mix every year."
Kelley also is coming to add to the Lady Chiefs softball team as a coach. He has coached baseball as well at Ola High, Banks County High, and Luella High before coming to McIntosh. He has coached softball as well at Banks, Luella, and McIntosh. Players are excited about this change.
"Coach Kelley really kept things in perspective, not only for me but many other girls as well," said senior varsity softball player, Lilia Carrington. "He told us straight-forward what was wrong and how to fix it. He told us in a way that made us want to do better as a team."
Kelley is from McDonough, Georgia and grew up in a very supportive and structured household when it came to discipline. He hopes to instill this same discipline and strive for structure among his players. All throughout his childhood, Kelley played sports, whether it be football, basketball, or baseball. When he got to high school he dropped football to focus more on basketball and baseball.
"Baseball was my first true love," added Kelley. "I ended up playing three years on the varsity level and ended up getting a scholarship to college and pitched for four years in college. After college, I decided to coach and I love to work with kids so I am continually around the sport I love."
Kelley is coming to the McIntosh baseball program with hopes that he can instill his knowledge and love of the game to his new players and believes he can show his new players how to grow as people. His goal for this team is to instill expectations and execute the game.

About the Contributor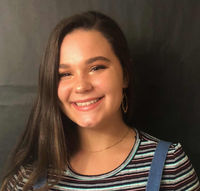 Lexie Holder, Staff writer
Ninth grade student-athlete Lexie Holder finds a balance between her Mcintosh softball schedule and contributing to journalism as a new member of the Mcintosh...