Braves are the National League East champions
On Sunday, September 23, the Atlanta Braves became National League East Divisional champions with a 2-1 win against the Philadelphia Phillies. This is Atlanta's first division championship and potential playoff appearance since 2013.
The last couple of years, the Atlanta Braves have been plagued with coach instability, overpaid players, and season-ending injuries. The Braves have had trouble getting over the hump for the last couple of years due to these issues.
The Braves have had instability in the head coaching position ever since legend Bobby Cox retired after coaching for 20 years. This retirement is what initially jump started the Braves' decline in competitive success. After the retirement of Bobby Cox, there were many players that filled the financial cap space of the Braves, without any notable production from these players.
Former 2nd baseman Dan Uggla held the largest ever contract in Braves history at a whopping 62 million dollars over 4 years. Over these four years, Uggla had an awful batting average of .187, and he struck out a total of 667 times. In addition to Uggla, the Braves also overpaid outfielder B.J Upton with a contract guaranteeing $75.5 million dollars over 5 years. Over the short two years he spent on the Braves, he hit a mediocre batting average of .196.
Along with the countless, substandard performances, the Atlanta Braves lost many of their core players during this winning drought. All-Star catcher Brian McCann escaped the decline of the Braves organization by signing with the New York Yankees in 2013. Former All-Star Justin Upton signed a new contract with the San Diego Padres in 2014. Former Braves starter Jason Heyward was traded to the St Louis Cardinals in the winter of 2015. Finally, Braves All-Star closer Craig Kimbrel signed with the Boston Red Sox. The loss of these Braves stars inevitably led to the downfall of the Braves organization.
The 2018 season symbolized a light at the end of the tunnel for the Atlanta Braves fanbase. With young players Ozzie Albies and Ronald Acuña Jr emerging as future stars, the Atlanta Braves showed promise for the future. Most Valuable Player candidate Freddie Freeman had the best season of his career along with first-time All-Star Nick Markakis. These core pieces have given Braves fans hope, a freedom from the Braves' shaky past into the beautiful future.
About the Contributor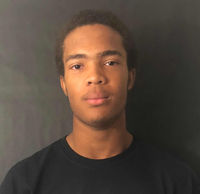 Andrew Pinckney, Staff writer
Born in Tuscaloosa, Alabama, Andrew Pinckney is a passionate baseball player and competitor. He has played baseball for 14 years, and basketball for 5...