Football team hosts Fayette County for Homecoming game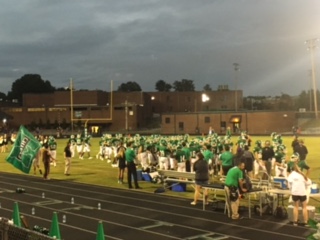 The Chiefs hosted the Fayette County High School Tigers in the Homecoming game on Oct. 7. but lost with a 3-7 score.
The Chiefs started strong with junior kicker Jake Donaldson putting them on the board; however, the Tigers came back to score a touchdown in the first half. Neither team scored in the second half.
Sophomore Kyle Riesselmann said, "We need to stop thinking and play the way we played our first three games. Never giving up and making plays."
The Chiefs will play at Starr's Mill for the Battle of the Bubble on Oct. 14 at 7:30 p.m.