The McIntosh Parent Teacher Student Organization (PTSO), is a non-profit program to support the students, teachers and school administrators financially and through volunteering. Their goals include raising and providing funds to support MHS' educational mission, encourage involvement in student activities and help the school enlist financial and moral support within the community.
The PTSO has taken on a large fundraising project in order to bring "Hypar Umbrella" structures to the courtyard at McIntosh to provide shade for students who eat outside during lunch.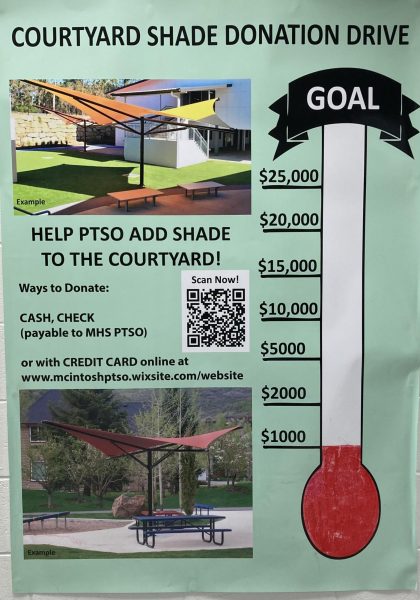 They already provide regular maintenance to the courtyard such as pressure washing, tree trimming and adding mulch to the flower bed sections but they decided they wanted to make a bigger addition to the outside space. 
"The PTSO is always working on figuring out what is best and most useful for the entire school," PTSO Secretary Natasha Greenstein said, "We mentioned it to Ms. Walls and she agreed, she has a vision for the courtyard and this will help make it more useful."
Hypar umbrellas are permanent structures that would provide more protection from the sun for where students eat lunch in the courtyard.
We noticed a ton of students like to eat in the courtyard [and] we also noticed that there is very little shade."
— PTSO Secretary Natasha Greenstein
"I'm sure most students aren't aware or don't think of it, but [they] aren't wearing sunscreen out there. It is not the best to be in the sun without protection. We also want [the] space to be usable more often, during those super hot summer months wouldn't it be nice to be out there and under some shade [or] days where it's a little misty or rainy out, this may work to let some of [the students] eat out there still," Greenstein said.
These types of umbrella's provide sun protection while still allowing for growth and future projects and there is agreement from some students on the beneficial qualities the umbrella's will bring.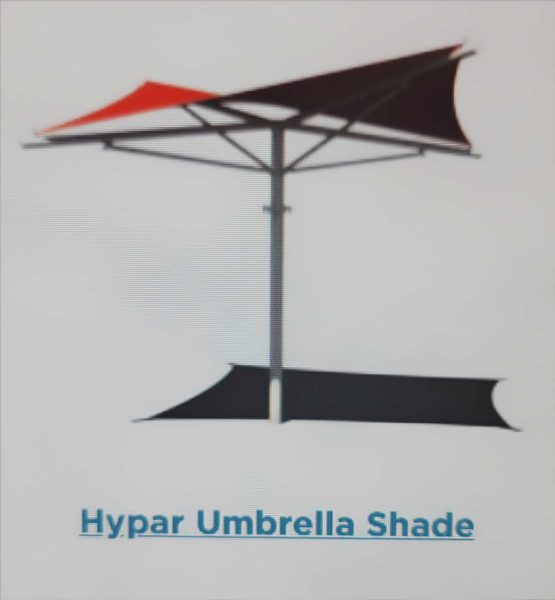 "Sometimes it's very bright out, and during the beginning of the year it's super hot. Having [umbrellas] would be very nice, and probably make more people sit outside," senior Max Thompson said.
Their goal is to raise $25,000 for the project and they are asking McIntosh families to donate to help fund this project with a suggested $25 per family. Access to online donations can be found HERE.
"We are very much about doing what is best for the students and the school as a whole. We feel this would benefit everyone and help start the process of really making the courtyard great," Greenstein said.