"Legend"ary victories for McIntosh yearbook staff
The McIntosh Legend Yearbook takes home Eight All-Georgia and Five Superior Awards
On November 15 at 4 p.m., the Georgia Scholastic Press Association (GSPA) announced the fall yearbook awards for 2022. Volume 41 of "The Legend," McIntosh's yearbook, had the theme of "All We Know So Far," which was designed, photographed and written by the 26 members. The GSPA Awards are achievements that a high school yearbook can win by going above and beyond the standards to create a yearbook. In total, "The Legend" was up for awards in twelve categories and won eight All-Georgia awards, which means the work was the highest-scoring work in the state and five Superior Awards.
Brady Dunn (11), a designer for the 2023 Legend yearbook and a three-year member of the staff, won a superior for his special interest story, "Stopping the Presses," about book banning that has taken place around the country and the state.
"It was definitely a little more challenging to get all the coverage for that because it was such a controversial topic," Dunn said, "What I had to do was go to our librarian and do an interview with her, and really crowdsource information online about statistics from around the nation. We had to be very, very careful about what we published because we had to be unbiased. And I think it did a good job of that; I think the spread as a whole did very well," he said.
Ava Flores (10) is a member of two McIntosh Student Media publications: the Legend and a Trail staff member. Flores, also a member of the MHS Volleyball team, won an All-Georgia Award for Sports Photography from last year's season. She called the photo "Saving Our Skins."
"During warm-ups for JV volleyball, I was there because we're supposed to be there, and I was like, You know what, I'm just going to get my friend to do something cool and then I'm going to take a picture of it," Flores said. "So I just squatted down and snapped a photo of her pancaking the ball. I thought I might get a superior award or something like that, but I got All-Georgia and was super surprised and happy."
The Legend staff swept two GSPA categories – yearbook story and special interest story, and for the first time, also won awards for their social media coverage on TikTok (@mcintoshybk) and Instagram (@mcintoshybk).
The following Legend staffers won awards in the following categories:
Yearbook story

Dolapo Thomas/Mikayla Santiago, "Rollin' on Home" ALL GEORGIA
Tracy Guo, "Year of the Tiger" SUPERIOR
Audrey Zimmerman/Anna Fairrell, "Code Enforcement" SUPERIOR

Special Interest Story

Dolapo Thomas, "Far From Home" ALL-GEORGIA
Brady Dunn, "Stopping the Presses" SUPERIOR
Jordyn Mobley/Savannah O'Connor, "No Escape" SUPERIOR

Social Justice Reporting

London Whilby, Brittney Alexander, Tracy Guo, and Andrea Perez, "School Violence must be Silenced" ALL-GEORGIA

COVID-19 Reporting

Carmella Niezweicki, Caroline Franklin, Audrey Zimmerman, Anna Fairrell, "Mask us Again?" ALL-GEORGIA

Sports Photography

Ava Flores, "Saving our Skins" ALL-GEORGIA

Spread Design

Jordyn Mobley/Savannah O'Connor "No Escape" SUPERIOR

Social Media Storytelling

Tracy Guo, "Graduation Day" ALL-GEORGIA

Social Media Breaking News

Savannah O'Connor, "Gala Theme Revealed" ALL-GEORGIA

Social Media Promotion

Dolapo Thomas/London Whilby, "Guess the Theme" ALL-GEORGIA
McIntosh Student Media Adviser Shanon Woolf is starting her fifth year as the journalism adviser to the Trail and the Legend yearbook, and is also GSPA's 2022 Adviser of the Year.
"I am incredibly proud of the student journalists who make up McIntosh Student Media. Yearbook is the hardest class on campus – writing a book is hard. The kids who make up the staff have six other classes and their own sports and activities – a lot of times, there's an expectation that I, as the adviser, am the one who writes the book… but the Legend is student-led and student-driven. They make design decisions, they have editorial control. I'm just here to give them the tools they need to do their jobs to the best of their ability," Woolf said.
The 2023 Legend yearbook is available for preorder at www.jostensyearbooks.com.
View Comments(1)
Donate to McIntosh Trail - The Student News Site of McIntosh High School
Your donation supports the student journalists of McIntosh High School. Your contribution will allow us to purchase photography equipment and cover our annual website hosting costs.
About the Contributors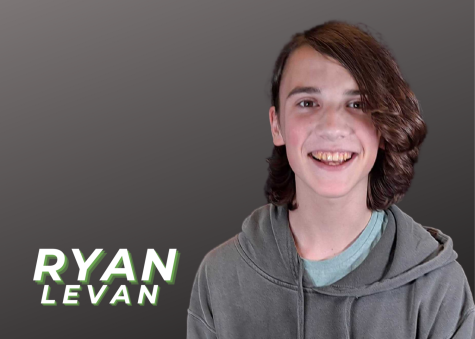 Ryan LeVan, Staff
Ryan LeVan is a Freshman at McIntosh and this will be his first year in public school. LeVan is new to the world of journalism but is eager to dig deeper...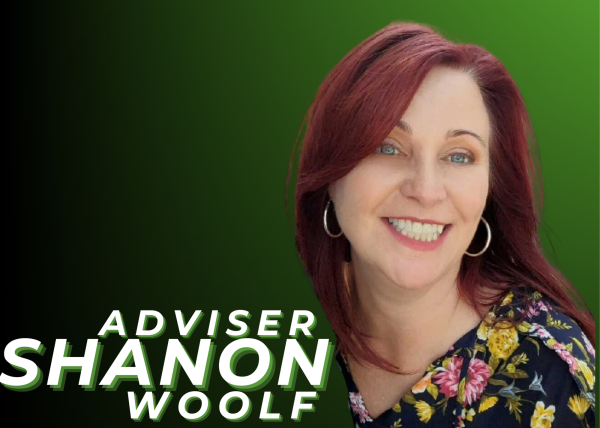 Shanon Woolf, Adviser

Shanon Woolf, Certified Journalism Educator, advises two award-winning journalism programs at McIntosh: the online news site The Trail and the Legend...