Drone Team Competition
McIntosh Aeronautics, also known as the drone team, will be traveling to Statham, Ga. on Saturday, May 25 and competing against seven other teams. Of these eight teams, the top two will advance on to nationals this upcoming August in Muncie, Indiana.
The drone team has been preparing for this competition by meeting multiple times a week after school with their teacher sponsor, Seth Bishop and Thomas Woolf, the sponsor for the Team America Rocketry Challenge (TARC) Rocketry Division of Aeronautics. The drone team members also meet frequently on the weekends at Fayette Flyers in Tyrone, Ga to do practice missions.
Last year, the drone team faced a number of challenges- the toughest being getting the on-screen display (OSD) to work. They'd previously used one provided by another source, which was "perfect," according to junior Robert Palla, the team's mission planner. However, after it got patented, the team was unable to continue using it.
"Through weeks of teamwork, cooperation, research, and even hours of out of school time, we got a makeshift OSD after the one we had perfected got patented," said Palla.
The competition itself is divided into two sections: an actual flight and a presentation. The flight portion is divided into three areas: pre-flight, flight and post-processing. During pre-flight, the mission planner, Palla, has the job of setting up all the waypoints through which the drone will fly. For the presentation portion, the team as a whole presents facts on their drone, how they built it, and what they do in terms of safety, maintenance, and operation. The team with the most points acquired from the completion of all the tasks becomes that year's winning team.
"We've done well in the past years, and hope to continue our streak this year at the upcoming competition," said the team's commander Adrien Richez.
In past years, the McIntosh drone team has successfully placed. In 2016, they were first in the region and second in the nation. In 2017 and 2018, they placed first in the region and first in the nation both years.
"Anything could happen, but the team has bonded as they have overcome the variety of challenges that come with a very young team and a different drone," said teacher sponsor Seth Bishop. "We have had several practice competitions and we are showing strong," Bishop said.
The drone team is made up of the following McIntosh students: Adrien Richez (commander), Robert Palla (mission planner), Joe Metzler (pilot), Nick Farinacci (ground control station operator/ co-pilot), Dalton Toner (safety/ pit crew), Bryce Stevens (pit crew), Ryan Sheppard (video analyst/ spotter), Zach Averill (photographer/ general helper) and Mac Dannley and Andrew Graffeo (programmers).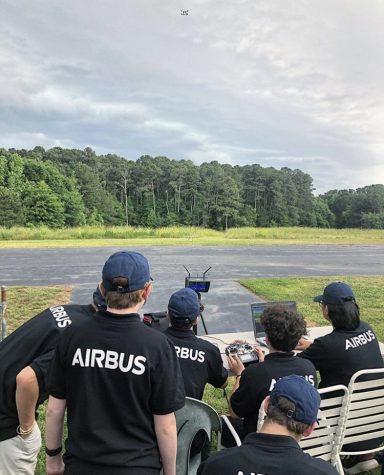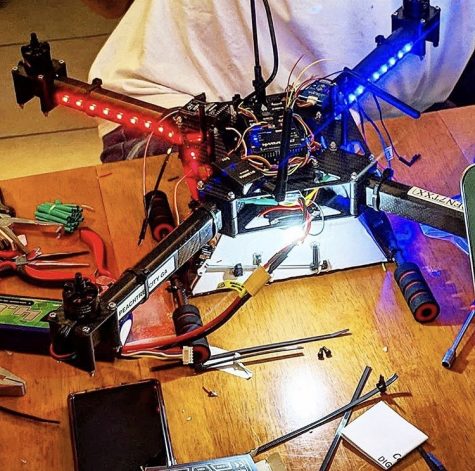 About the Contributor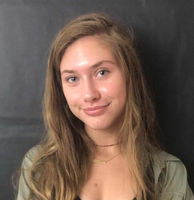 Arden Estep, Opinions Editor
Arden Estep is participating in journalism at McIntosh High School for her third year in a row. Last year, she enjoyed being the Opinions and Editorials...