Journalism Students Inducted Into Quill and Scroll
The Quill and Scroll society was founded in 1926, where their Board of Trustees selects high school journalists into the International honor society to further their journalism/publication program.
Journalism teacher, Shanon Woolf, inducted the selected students after school in her classroom with a mini ceremony on Jan. 16, 2019. Students from newspaper, yearbook, and mischief were all selected to join. Juniors Arden Estep, Jaylen Smith, Rachel Edge, Jackson stone, Samantha Cornett, Lauren Snell, and Orla Fennell and seniors Anna Muh, Mikayla Rivers, Lucy Stone, Sylvie Call, Jillian Schreiber and Kamryn Torr were all inducted into the honor society. Some could not attend due to Soccer tryouts, but there will be another induction close to the end of the year.
During the ceremony, Woolf read aloud the terms of being inducted into the society. At this time, the inductees stood around a table, holding up their hand, responding with "I do" to specific ideals the society upholds. Some of the requirements that Woolf read aloud include do you pledge in the presence of all your colleagues, faculty, family and friends in attendance that you will be true to the ideals of Quill and Scroll Society and do you pledge that in whatever field you choose to enter, you will always painstakingly seek the truth.
In order to be inducted into Quill and Scroll, students had to be involved in some phase of journalism or school media work and meet specific requirements. The requirements included were being a junior or senior with a grade point average of a B or being in the upper third of their class, as well as being recommended by the journalism supervisor for having done superior work in the journalism field.
About the Writer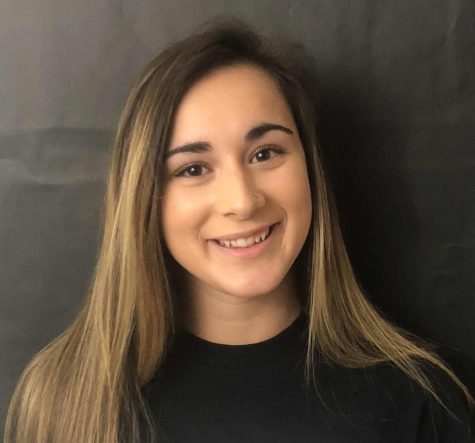 Cailey Hardman, Staff Writer
Cailey Hardman is a senior at McIntosh High School who will graduate this school year, 2019. She has been a resident of Peachtree City all her life and...