NFL rejects Atlanta music culture with halftime performance decision
In September, the NFL announced that pop band Maroon 5 will be performing the 2019 Super Bowl halftime show at Mercedes Benz Stadium in Atlanta. It's also been reported that rappers Cardi B and Travis Scott will be joining Adam Levine and company onstage.
While Maroon 5 is indeed an extremely popular band and definitely has the status required to perform at the Super Bowl, many Georgia natives are upset that the NFL declined to select an Atlanta-based artist/group to perform the show. Groups like OutKast and TLC as well as solo artists like Usher, Ludacris, Childish Gambino, Gladys Knight, and T.I., and even country acts like the Zac Brown Band are all from the Peach State and many feel that the NFL should have opted to let one of them perform instead.
"I think they should've had a local Atlanta artist perform instead of Maroon 5," junior Kareena Rampersad said. "I love Maroon 5, but I think it would be cool to see an artist from Atlanta perform at the Super Bowl since it's taking place in Atlanta."
This isn't the first time the NFL has opted against inviting a local artist to perform at halftime for the big game. In 2006, there was a large outcry after the Rolling Stones were selected to perform the halftime show in Detroit, Michigan. Detroit is the home of Motown, a record label which has contracted legendary artists such as Stevie Wonder, Diana Ross, the Jackson 5, to name a few. In 2016, Coldplay performed the halftime show in Santa Clara, Ca., which isn't too far away from Oakland, the home of hip-hop visionaries like MC Hammer.
However, the NFL's prior history of choosing out-of-town acts to perform at halftime still isn't making Georgians feel any better about Maroon 5's upcoming show. Some McIntosh students aren't just upset about the prospect of an out-of-town act but are also not fans of Maroon 5 specifically.
"That's crazy," said junior Tylar Davis. "Maroon 5 sucks."
About the Contributor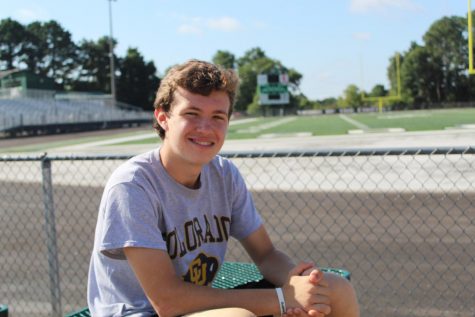 Jackson Stone, Staff Writer
Senior Jackson Stone is beginning his third year with the McIntosh Trail. He has always had a passion for writing and hopes to study journalism in college...