Hello from the across the Pacific: Brooke Winters studies in Japan
Brooke Winters studies in Japan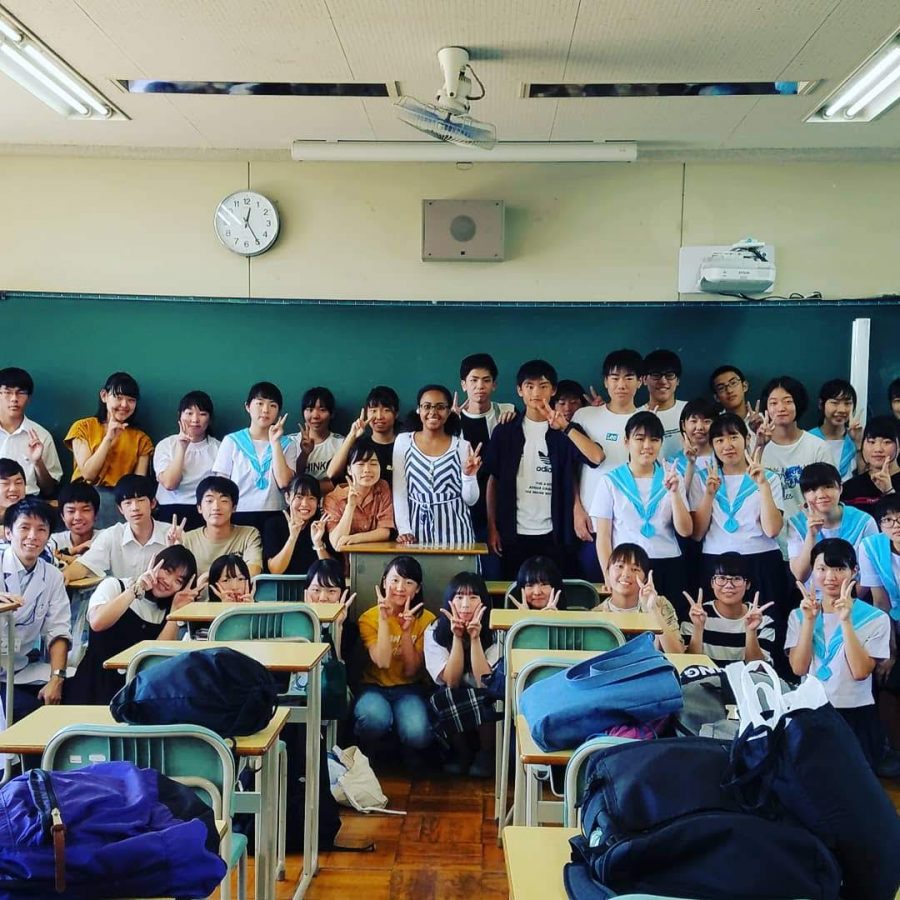 Yunju Lee, Features/A&E Editor
August 29, 2019
Junior Brooke Winters went to Japan over the summer as a part of a six-week foreign exchange program called the Youth For Understanding (YFU).
YFU is a volunteer-based organization that connects students with host families in different countries. According to the YFU website, the organization has member organizations in 50 different countries, and its mission is to "[advance] intercultural understanding, life-long learning, global competencies, mutual respect, and social responsibility through transformational educational exchange."
"The Japan trip was a foreign cultural exchange [program] for six weeks during the summertime," said Winters. "I read a book about things that teenagers should do before they graduate high school. It mentioned foreign exchange programs, specifically the YFU organization."
The YFU offers over 200 country-specific programs for students. Students can apply for either a full or partial scholarship.
"I had to fill out an application with my basic information and submit a bunch of forms," said Winters. "I also had to submit responses to several essays. One of the essays was concerned with how a potential foreign exchange student would cope with homesickness. Another was something like, 'What qualities should a foreign exchange student have when going abroad?'"
The program placed Winters in Okinawa. While there, Winters attended a Japanese high school and took classes with other Japanese students there. 
"[I had] the opportunity to go to [a] Japanese high school and take classes in Japanese," said Winters. "At my Japanese high school, I took math, physics, biology, contemporary Japanese, classical Japanese, English expression, and English 1. There was also a P.E. and a fine arts period."
While in Japan, Winters was faced with a language barrier. 
"Most [of the classes] were in Japanese–only the English classes were in English," said Winters. "It was difficult for me to understand what was going on in most of them. Even in math, there was lots of kanji that I could not understand."
Despite the language barrier, Winters believes that she learned from her trip, not only in her classes, but also about the language and the culture.
"I kinda just had to figure it out, but I learned a lot," said Winters. "It was also really funny because during English, everyone would be asking me questions about grammar and punctuation.
"
I felt like I definitely learned a lot about Japanese culture too, which I liked because it allowed me to see the world from another perspective"
— Brooke Winters
While in Japan, Winters stayed with a host family.
"I lived with a host family who covered my food and board," said Winters. "One of my favorite memories was going out to eat sushi with my host family after a day of shopping together. I really loved spending time with them."
In addition to attending school, Winters went sightseeing around Japan. She went shopping and visited Japanese landmarks.
"I visited a lot of local landmarks such as Osaka Castle and Ryoan-ji," said Winters.
Winters would recommend a foreign exchange trip to other students as well.
"The application might seem like a lot of work, but foreign exchange is a rewarding and enriching experience that is totally worth the work," said Winters. 
About the Contributor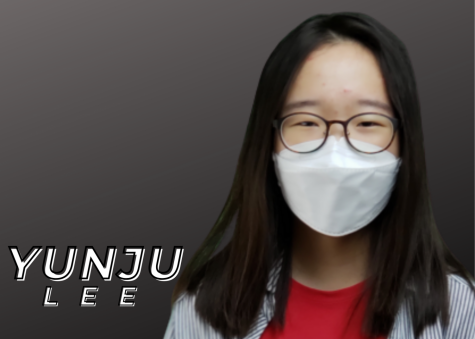 Yunju Lee, Managing Editor/Features Editor
Yunju Lee is the Features and Managing Editor on the McIntosh Trail. This is her third year on the staff and her second year as the Features and A&E...