Senior Legacy: Dani Davis
How have you made McIntosh a better place, what was your contribution to the campus?
"I wouldn't say I made McIntosh a better place, because that's a big statement. I'm an officer in HOSA and I made the Every 15 minutes video. That's all I've done for McIntosh, but I've only been here since junior year."
How have you made the Trail a better program, what was your contribution to the publication?
"I wouldn't say I made it better by any stretch. I did the Every 15 minutes video and I write articles. I would say that's just the same like everybody else."
What college do you plan on attending?
"I applied to Kennesaw State and West Georgia. I got into both. I thought I really wanted to go to Kennesaw State. I was dead set on it. At the last minute, I was like, 'I want to go to West Georgia.' Which is kind of cool because if I do wind up going into film, that's good because West Georgia is one of the top three film schools in the state."
What will you be studying?
"I was originally planning on studying nursing. Again, I've been dead set on nursing since I was five. I always loved medical science. I just randomly lost interest in nursing three months ago. I lost all interest in healthcare. I didn't know what was going on because it was something I've wanted to do forever and it was almost time for me to do it, and I didn't want to do it anymore. And then I was like, okay maybe film because I started liking it."
What are some words of wisdom you have for returning staffers or newcomers to the trail?
"Just be creative. Don't just treat it like a class. If there's something that you really enjoy doing or you want to explore, ask about it. Give it a shot. The worst that anyone can do is tell you no."
About the Writer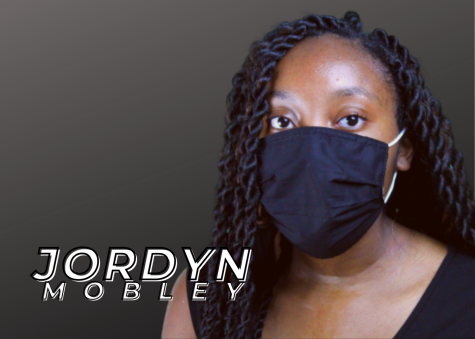 Jordyn Mobley, Editor in Chief
Jordyn Mobley is a junior at McIntosh High School. She has been a part of the Trail staff for three years. She is the Editor-in-Chief of the Trail. Jordyn...