Senior Legacy: Kamryn Torr
Hang on for a minute...we're trying to find some more stories you might like.
How have you made McIntosh a better place, what was your contribution to campus? (sports, personal relationship, etc.)
"Although journalism has been one of my major contributions to McIntosh, the soccer program is also something that was a big part of my high school days. I've been able to grow such a strong relationship with the coaches in the program that they've helped me through some of my most difficult moments as a player. With being on the Trail staff, I've been able to grow personal relationships with administration and teachers throughout the school, which not only helps me as a student of the newspaper, but as a student of the school."
How have you made the McIntosh Trail a better program, what was your contribution to the publication?
"The McIntosh Trail has had such a huge impact on my high school days. I have been a part of the Trail since my freshman year and it has allowed me to develop many friendships and memories that I will have for the rest of my life. Throughout my four years on the Trail staff, I have had three different advisors that have all wanted something different from us as a staff. As a staff, we have been able to grow our social media, as well as building the content on our website. We were able to attend the GSPA Spring Awards this year, which we have not done during my time on the staff, so that was a big accomplishment for us. I leave the program in the hands of someone that has not only had my back in journalism, but also outside of the class: Sam Cornett."
What college do you plan on attending?
"I'll be attending Kennesaw State University next year."
What will you be studying?
"At the moment, I am not 100% sure on what I want to major in. I have thought about pursuing sports journalism because I enjoy writing about sports, but I have also thought about majoring in education because I enjoy being around kids. Going into my first year, I am going to try to finalize exactly what I want to do, but right now, it is still up in the air."
What are some words of wisdom you have for returning staffers or newcomers to the Trail?
"For returning staffers and newcomers to the Trail staff, welcome. No matter what grade you are in, this is a class where you will make friendships you'll have following your high school days. I still keep in touch with some members of each graduating class that has come through the Trail staff since I've been on staff. With that being said, make friends and have fun. Being a part of the Trail staff allows for some responsibility and as long as you turn in your assignments when they are due, you can make the most of the experience on the staff."

About the Contributors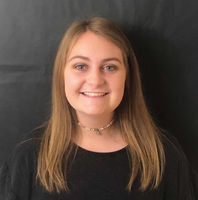 Samantha Cornett, Editor in Chief
Senior Sam Cornett has been apart of the Trail staff since her freshman year. She held the Sports Editor position for both her sophomore and junior year,...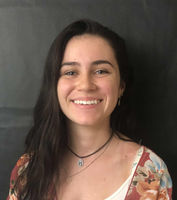 Marissa Shockley, Staff writer
Marissa Shockley is a sophomore at McIntosh High School. Her hobbies are photography, writing, and editing photos and videos. Extracurriculars that she...