Homecoming Week: Disco Day
Hang on for a minute...we're trying to find some more stories you might like.
Homecoming 2018 Coverage
Disco Day came in full effect as the McIntosh students showed a variety of styles from the 70's. When most people think of disco, they think of big afros and lots of color. Not all outfits were disco inspired. Nevertheless, all who dressed up showed some fashion aspect from that time period. Most of the girls wore bell-bottom jeans, heals, and bright, sparkly shirts. At the same time, most of the boys wore big afro wigs and a button up shirt with a snazzy pattern. All together, the student body showed their school spirit and looked groovy doing it!

About the Writer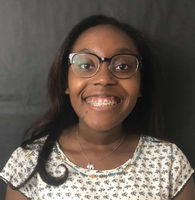 Jordyn Mobley, Staff writer
Jordyn Mobley is a freshman starting her first year on the Mcintosh Trail. She participated in the newspaper staff and morning announcements in elementary school. She is continuing to broaden her horizons by working with the Trail. In her free time, she is a part of the McIntosh Marching Band. She has been playing the violin for three years and is about to start her fourth. She won the English Award in fifth grade for being an extraordinary writer. She was in the Beta Club throughout middle school and is now an upcoming ambassador. Jordyn enjoys listening to her favorite songs and hanging out with friends. On the weekends, you can catch her at the movie theater watching the newest comedy and action movies. She also loves arts and crafts. She believes that it gives her an opportunity to show creativity. Jordyn is most excited to begin what is her first step of the journey to becoming a journalist.