Since its founding in 1981, McIntosh High School has had a creative outlet within its goal of providing a medium for students to express their artistic visions. 
The outlet, first known as "Voices" before headlining with both a new moniker and structural design as a magazine, "MisChief," in 2012.
McIntosh's literary magazine is a way for students to showcase their artistic expression by means of poetry, prose, short stories and artwork streamlined by peer leadership.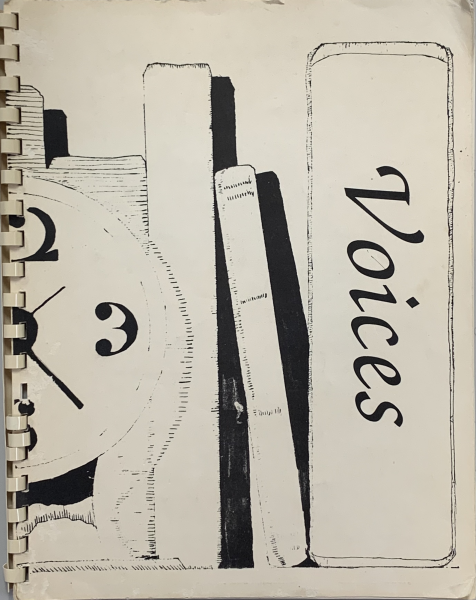 This year, the program has found new advisership and in turn new leadership. 
"I created 'MisChief,'" McIntosh High School Principal Maggie Walls said. "I had taught this group of tenth grade students and one of my kiddos went to [the Governor's Honors Program] that summer, in Communicative Arts, and she came back from GHP and had brought a literary magazine from one of her friends who was at GHP. And she said, 'Look at this, why couldn't we have something like this at McIntosh?' and I said, 'We can.' And it was born."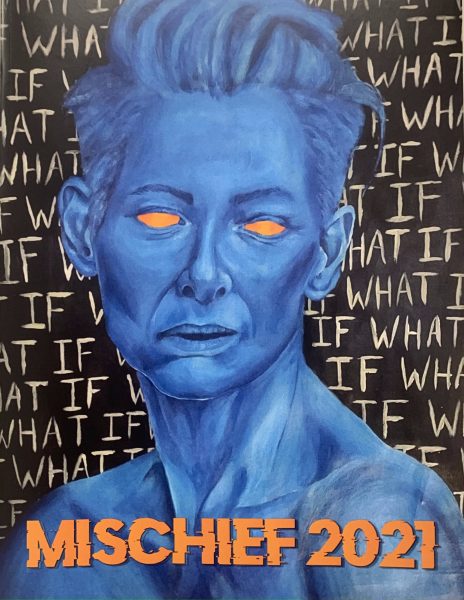 Though providing the same platform for students to share their artistic work, the program "Voices" was different from what the MisChief magazine would become.
"'Voices' was different," Walls said. "It was a different thing that always existed. I think when the school first opened there might have been a literary magazine… I used to have a creepy old copy that was hand drawn. But 'Voices' still existed when we did 'MisChief.' Voices was a place where kids would just come and they would play music, sing, read poetry, on Fridays after school."
All types of art are able to be submitted to MisChief for potential inclusion in the magazine, either written or art. Original short stories, poems, essays, digital and/or traditional art, photographs, or photos of your art – paintings, pottery, drawings. Click this link for more information on getting published.
How MisChief got its name
Click to find out more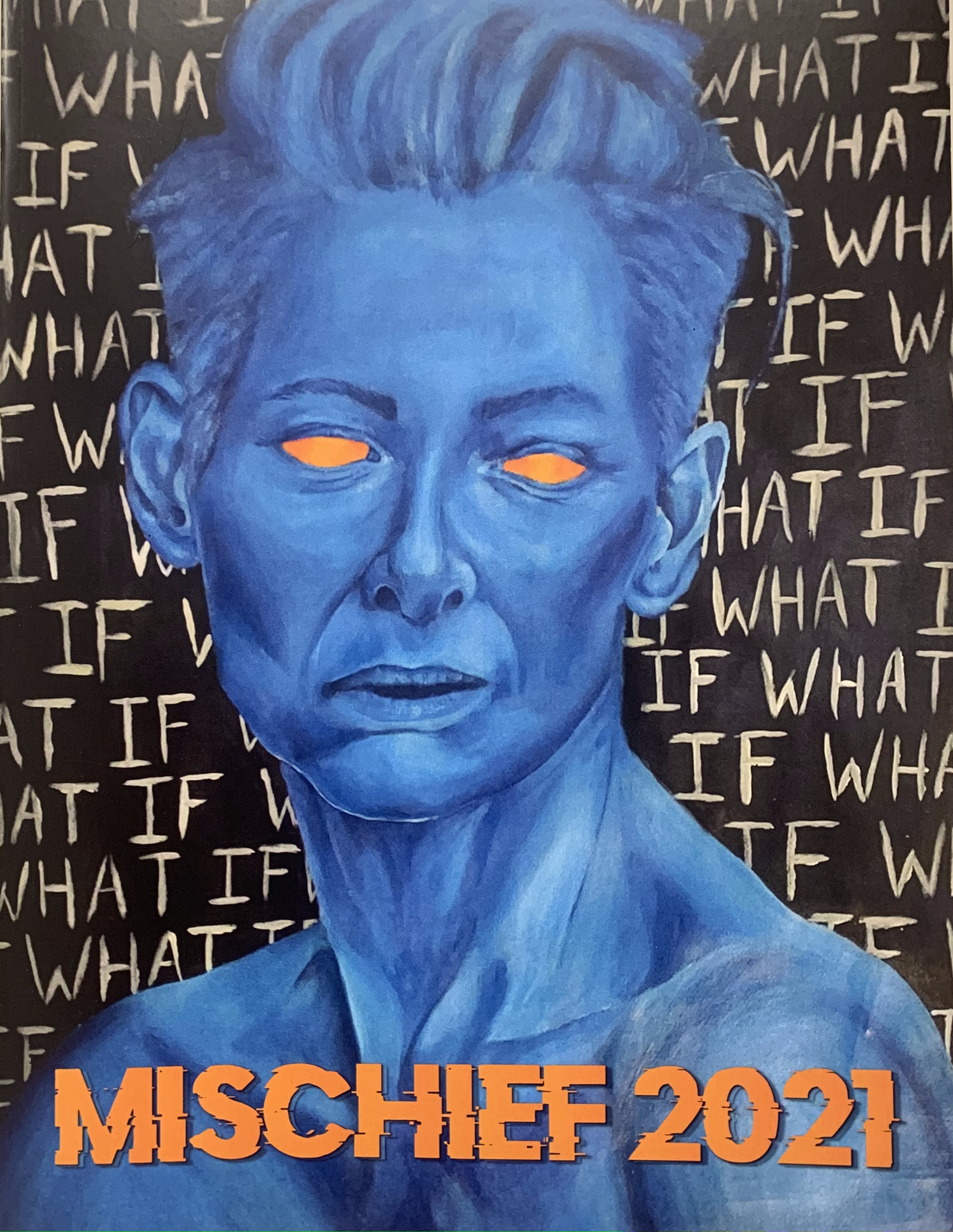 The name of "MisChief" came when the English department was brainstorming ideas for names.
"We had five choices for names. We were trying to come up for names for it and I presented it to the English department and Mrs. Bruschetti, because we were trying to do a play-on words, I was like, we're trying to do something with Chief and she was like, 'Why not 'MisChief?'' and so I was like, 'I love it'. We liked all the ways you could use 'MisChief' and it had 'Chief', We did the 'Mis' really small and then we did the 'Chief' really big," Walls said.
Walls was an English teacher at McIntosh before leaving in 2018, where she created "MisChief" and encouraged students to submit to it.
Although "Voices" seemed to disappear, "MisChief" set a brand new connotation to creative expression at McIntosh.
"I always had published my own poetry collection for my students; I forced them to write a poem, and then at the end of the year, I published them all in a little stapled booklet, and we would sit around and read our goofy poems from the absurd to the actual quality stuff. And so 'MisChief' was kind of like just opening it up to the school and making it look professional," Walls said.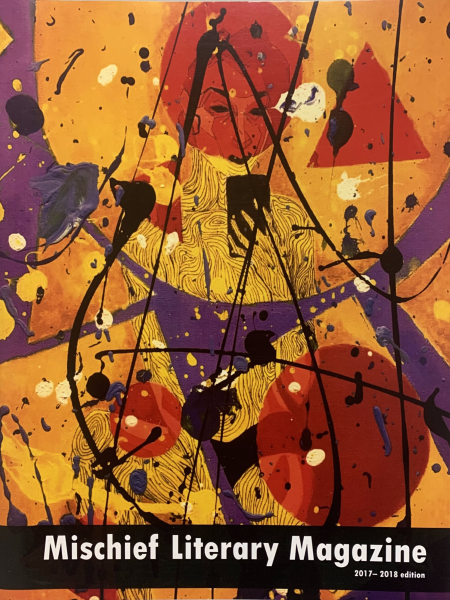 One of the major obstacles of going through the process of publishing is funding.
"I asked PTSO for some money, if they would help us. Our goal was to print 100 copies, and I reached out to Minuteman Press at the time… and he helped us publish that first edition. We printed 100 copies and they looked really good. It looked just like the one that had come back from GHP from some other high school. And we just kept doing it," Walls said.
Along with publishing and funding, finding students to submit is a major obstacle of creating a literary magazine.
"The hardest part was getting kids to submit, but because I taught English, I knew I would always have at least 100 writings," Walls said. "I had a lot of kids who were artists, so not just artists in terms of their writing, but were artists in terms of their painting, in terms of their photographs, in terms of music. So all of those kids I encouraged to submit. And then Mrs. [Carissa] Green was so good about taking photographs of every time a kid painted something that was even halfway decent. She would just take pictures and email to me. So I'm like, there we go, we've got our art," Walls said.
The process of creating a literary magazine includes building upon the students' skills and encouraging putting one's self out publicly.
"So we kept trying to add more art, we tried to add more photographs, we tried to add more music the students wrote, some bars of music, to just really make it represent all the cool things that our kids do creatively that didn't have a space before," Walls said.
Though Walls left in 2018, the impact of her creation still stands and is improved upon each day.
"Every English student I ever taught in the entirety of my career was published. We published it and we put it in the front office, and we gave a copy to the principal and we shared it with the community and you'd put it at a doctor's office, and everybody got to see the power of not only our words, but our art was amazing. I always thought it was just so beautiful. It looked like something that when you go to college, you'll get in college and colleges have literary magazines. And that was our goal. We wanted to look just like something you'd see at a little college and you'd pick it up with so much talent in there. I just hope it keeps continuing to give kids a place to highlight their voices."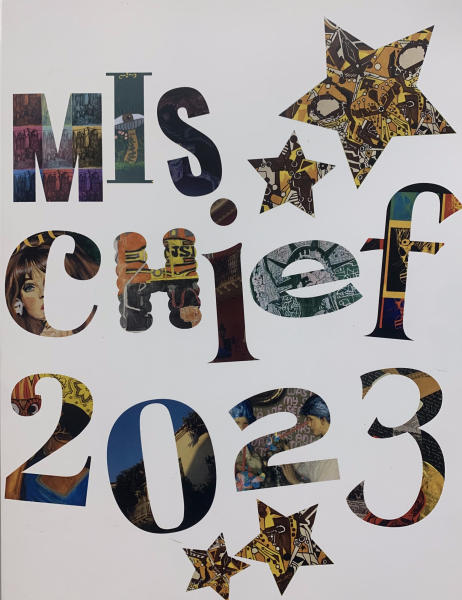 "I took 'MisChief' from Mrs. Walls when she left to go be an administrator… probably 2018 is close," English teacher Andrea Lakly said.
After Walls, Lakly had headed the program until this year, where McIntosh Student Media advisor Shanon Woolf had assumed the role.
"We would meet monthly to share creative work that we were doing, and then around Valentine's Day we put out a call for submissions. My editor would usually work over winter break to pull the magazine all together. Right before spring break, we would send it to Minuteman Press, and then we would head out and get it to everybody before graduation," Lakly said.
However, after five years heading the program, Lakly decided to step down.
"I had several incredible student editors who did really remarkable work with it, but I knew that Mrs. Woolf could do something really special with it," Lakly said.
Thou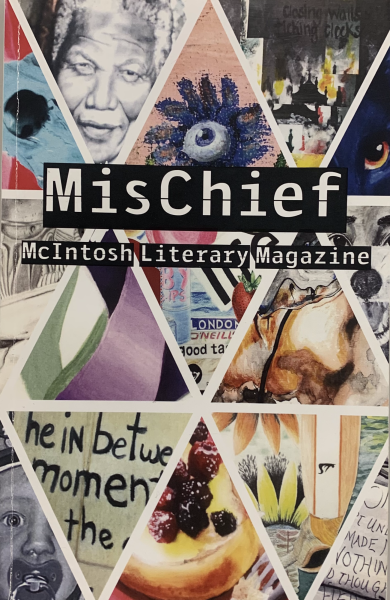 gh stepping down from "MisChief," Lakly expresses the same encouragement for the program as her predecessor.
"I hope it continues to be a place for students to be a place for students to publish and gain attention for their creative writing, hopefully, maybe even inspire them to do creative writing because they have a place to publish it. And my hope is that, you know, with people who know more about publishing that will make it look sharper, look better, be more appealing, maybe even happen more often. Just kind of get rejuvenated in that way," Lakly said.
When Lakly first expressed her desire to hand down "MisChief," the complexities of the English department hindered teachers from picking up the program.
"I waited for other English teachers to come in and take over and after several weeks when nobody had I didn't want the publication to die," Woolf said.
The magazine, whether known as "Voices" or "MisChief," had been a part of McIntosh since its founding, where students would work to give their peers a platform for expressing their artistic vision.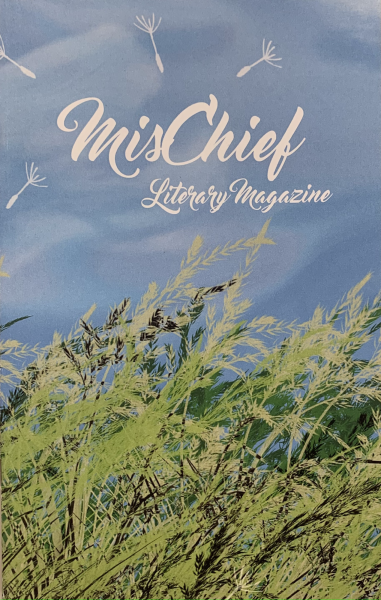 "When I graduated from McIntosh in 1992, the literary magazine was referred to as 'Voices' and I was on the staff. Mrs. Lakly, the former sponsor, and I in the early 90s were both on the literary magazine staff at the same time back when it was 'Voices.' So it's neat that she and I have [those kinds] of roots in student journalism. And so I said 'great, I'll do it and I'll bring it in under the umbrella of McIntosh student media," Woolf said.
In addition to "MisChief," Woolf is the advisor of the "McIntosh Trail" student newspaper and "The Legend" yearbook.
"[I will run the magazine] the same as I do for 'The Legend' yearbook and 'The Trail' student news site. It's a student-run publication and my job is to give them the tools they need to run it and make sure that we don't run afoul of the law."
Woolf plans to implement the same student-led leadership style as both the yearbook and the newspaper.
"My vision is to ask the kids who are in charge of the program what their vision is for the magazine. What are their goals? What do they want it to look like? What would they like to do with their art?" Woolf said.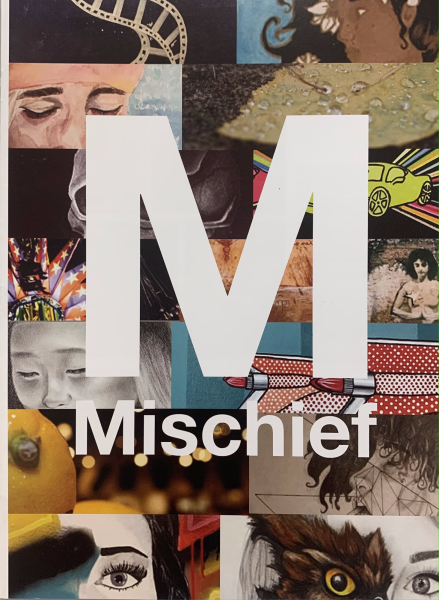 The student-led magazine is headed by junior Ann Huynh, senior Rebekah Bushmire, junior Hannah Yates and junior Tamia Kent. Huynh, Bushmire, Yates and Kent are in the journalism leadership class that meets fifth period.
"[Students] are going to be the most important part of the process," "MisChief" editor Huynh said. "Without them, there wouldn't be a magazine, so we plan to coordinate with them not only for any revisions, but also what they intend to add into the book and provide assistance to better represent their vision within our magazine."