The 2019 Tony Award Nominations are Here!
The 2019 Tony Award Nominations were announced April 30, 2019. Many fan-favorite Broadway plays and musicals are nominated for multiple awards. Hadestown, for instance, is nominated for 14 awards in itself followed by Ain't Too Proud- The Life of The Times and The Temptations, which is nominated for 12. The awards show is set to air on June 9. with James Corden as the host.
Many MHS theater students and Broadway fans anxiously await the show in hopes that their favorites win all of the awards they're nominated for.
"I'm really excited that James Corden is hosting this year! Also, I am a huge fan of Hadestown so I'm hoping that they win all 14 awards that they're nominated for," said Christopher Nastasi.
In addition to the Best Musical category, the Best Play category is being intently watched by fans crossing their fingers for their favorite plays. The Ferryman by Jez Butterworth is a broadly popular play up for nine total awards.
"I'm excited for the Best Play nominations because plays typically have less hype around them but have the best material," said Ava Whitley.
Many theater students prepare for the awards by planning a viewing party amongst themselves where they celebrate the winners and watch the shows perform. Students traditionally get together at a friends house and watch the show together with fellow Broadway fans.
"I usually know most of the shows that are gonna get nominated, but this year I honestly had no clue," said Clay Lawhead. "The only show I knew was Hadestown, which got 14 nominations, which is incredible. I'm excited to see each show perform at the awards."
About the Writer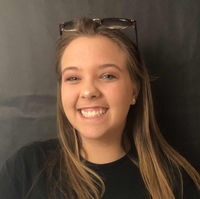 Dani Davis, Staff writer
Dani Davis is a 17- year-old senior at McIntosh. She is anxiously awaiting to turn 18 and embark on the new adventure that is college (hopefully at Kennesaw...