Nicosia and Zayas On the Money With Their "Dancing with the Chiefettes" Routine
The 10th annual Dancing with the Chiefettes took place on November 2. Senior Chiefette co-captain, Joslyn Nicosia and her partner, senior Oscar Zayas, took first place for their "Money Mix" routine.
Nicosia said, "It was so exciting to win Dancing with the Chiefettes. This year was such a competitive year because all of the dances and boys were so great. It is of course the job of the Chiefettes to create and perform an entertaining dance because they are the dancers, so I give so much credit for the win to my partner, Oscar. The dance was definitely challenging and he pulled it off and gave a winning performance."
Oscars Zayas has had a very full year already. He was crowned powder puff cheerleader of the year, homecoming king, and now has a mirror ball trophy to add to his collection.
In second place, senior Chiefette Bridgette Machemehl and her partner, senior Jack Vaughn, performed a routine to the theme of Broadway's "Lion King."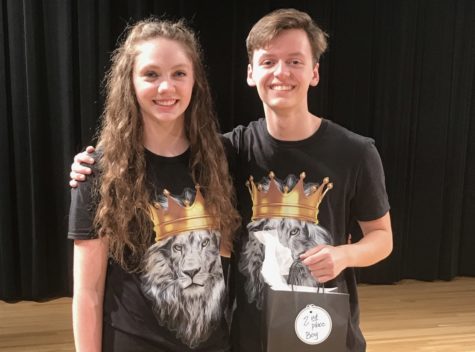 Vaughn said, "I was a little surprised when they announced that we got second place. I was proud of our performance, but the other couples were really great. Dancing did not come naturally to me, so I have to give Bridgette so much credit for having the patience with my dancing and for choreographing and creating such an amazing song to go along with it. The only thing I hate is that we are both seniors because I would love to do it again."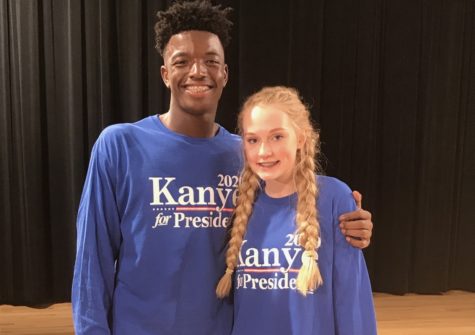 In third place was sophomore Chiefette Madee Link and senior Trey Williams. Their dance was to a Kanye West Mix.
Link said, "It was really fun getting to perform with Trey. Our dance was really good and we stayed together really well. I think everyone this year did amazing and gave the audience something entertaining."
The judges this year were Dr. McAfee, Officer Isaac, and Mr. Haber. After all of the contestants were finished performing, the audience voted for their favorite routine either on paper or online.