OPINION: College football playoff committee reveals it has no backbone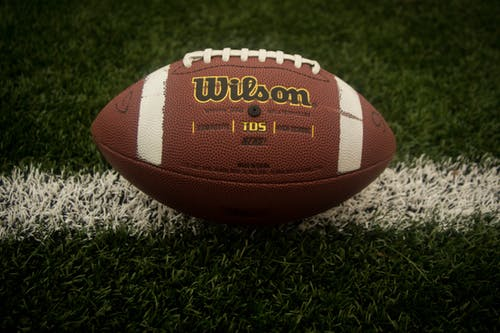 Since its origins in 2014, the College Football Playoff committee has always claimed to be dedicated to letting the best four teams in the country playoff for the chance to compete for a championship. And for the majority of the time, this has been been the case.
In 2014, many were upset when Ohio State jumped TCU to sneak into the playoff as the four seed; however, the Buckeyes justified the committee's decision by winning two upsets and bringing home the Championship. Last year, there was debate as to whether the Big 10 Champion Buckeyes or the Alabama Crimson Tide, who didn't even make their conference championship, should be in. It was fairly obvious to anyone who watched football that the Tide were the better team, and the Committee felt the same way. Of course, the Tide won the championship that season.
However, this season, the committee simply got it wrong. After seeing their dominance all season, and their performance even in a loss against Alabama in the SEC Championship, no sane person can deny that the Georgia Bulldogs are one of the best four teams in the country. So, how did the committee manage to royally screw up this year's rankings and not stand by their principles of allowing the four best teams in? Well, there are a few reasons.
The Notre Dame Fighting Irish are simply not a very good team. They beat one legitimately elite opponent in Michigan this season (and who knows if we can even consider them elite anymore) by seven points at home. Notre Dame struggled this season with less-than-average opponents like Pitt, Ball State, and even Vanderbilt, the epitome of college football mediocrity. But, because Notre Dame will not join a conference for whatever reason, they don't have to play in a Conference championship, so their undefeated regular season record was enough to get them in. If Notre Dame football would simply join the ACC like their basketball and other sports teams, they could have an epic showdown with Clemson in the ACC Championship, which will now instead be one of the playoff semi-final games since the Irish won't join a conference. It is insane that Notre Dame is allowed to squeak by with an undefeated record and no conference championship and be admitted into the playoff. They are simply not a great team, and there's a reason why nearly everyone expects them to be annihilated by Clemson in the Cotton Bowl.
This season, the Committee was more concerned with avoiding controversy than actually allowing the best four teams into the playoffs. There is no way that anyone can say with a straight face that Oklahoma is a better team than Georgia. This is the same Oklahoma team that had to hold on for dear life to beat incredible football powerhouses like Army and Oklahoma State. They allowed 40 or more points in 4 straight games this season. Yes, their offense is arguably the best in the country and Kyler Murray deserves Heisman consideration; however, they still will not be able to get stops against a historic Alabama offense and will likely get blown out by the Tide.
If the committee stayed true to their principles they would have removed both Oklahoma and Notre Dame in favor of Georgia and Ohio State. If they wanted to show just a little bit of integrity, they would have removed Oklahoma and let in Georgia[/pullquote], because everyone knows that Georgia played Alabama better than anyone else in the Top 4 could expect maybe Clemson. However, because it looks bad on paper to let a two-loss non-conference champion in, the committee held out the Bulldogs. This is a sad day in college football history, and further proof that the committee cares more about avoiding controversy than giving the fans the most competitive and righteous playoff possible.