Impact of Coronavirsus Suspending Sports: What's the Effect on Student Athletes?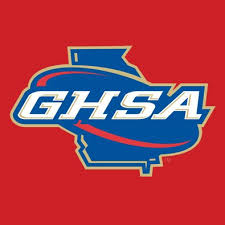 Due to the Coronavirus, school has been canceled until April 1 and in addition to school, GHSA has also suspended all sports for the next two weeks.
"Fayette County Public Schools will remain closed for students and staff through March 27. The closure affects all programming at the schools, including before and after school activities, all athletic and extracurricular practices and competitions, and weekend events," said the Fayette County Board of Education.
This may cause a lot of problems for student-athletes in regard to losing valuable training time.
Emma Bellantoni who competes in shot put fears that the break will not only make her form less effective but she also is worried about her chances of competing at state. "I am really worried that I will lose my technique due to not practicing it over and over again," said Bellantoni. Her chances of state are also at risk because "there might not be a season which scares me," Bellantoni said.
Tennis players are having to find new ways of practicing in place of team practices. "I have a court at my house so it'll be pretty easy for me to just go out and hit every day," Kate Pickard said. Zach Stone feels similarly, "Plenty of public courts are available, meaning that even as practices and matches are canceled we can still stay in shape and ready," said Stone. Although alternate places to practice are available, athletes are worried about how it will affect the season. "This is a major disruption to our season and it will be difficult to replicate the consistency of our scheduled practices and games," Stone said.
Baseball players are facing the same problem. Many of their games are being canceled and it is unsure whether or no they will be rescheduled. "I love playing baseball so I am really upset that our games have been suspended, " said Blake Hiley. "I'll work a lot at Home Plate because I can get into a cage and hit there as well as work on my pitching," said Hiley.
Jackson Johnson, however, has a more positive attitude about the break. Some athletes on the soccer team have injuries and can not play anyway. "With Injuries and things the downtime is good," Johnson said. He Isn't too worried about the missed practices either. "I'm still going to be playing and practicing on the fields… I just need a ball and cleats," said Johnson.
Both the boys and girls varsity soccer team held meetings over the weekend to address the issue and what it means for their seasons.
"We were told to inform all our players that there will be no practices being held until further notice, and to advise everyone to isolate themselves from large social gatherings," said varsity boys head coach Bunky Colvin.
"We want our players to be as healthy and as safe as possible," said varsity girls head coach Casey Kreitner. "Obviously we are all very sad we cannot continue forward in our seasons but we also know it is for the best that we take a break until it is safe again."
For the senior class this could potentially be the end of their highschool careers and soccer careers as a whole.
"This is awful," said senior captain Luke Giordano. "I can't imagine a worse way for my senior year to end"
About the Writer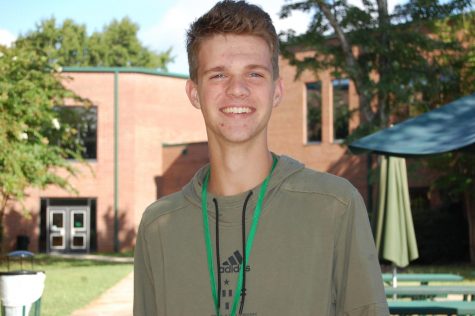 Jackson Johnson, Staff Writer
Sophomore Jackson Johnson is new to the trail this year. Jackson joined the trail this year because of an older friend who said it would be a lot of fun....