Baseball renovates Scoreboard
The McIntosh Baseball team just put in a new scoreboard in left field, replacing the very outdated scoreboard which has been at McIntosh since the baseball field was built. The new scoreboard will have slots to input score for each inning, input the name of both teams playing in the game and a big Chiefs Baseball logo running along the top of the scoreboard.
The next home game for the Chiefs baseball team will be Thursday against Griffin High School. The game will start at 6, so that will be the first day that the scoreboard is in action.
About the Writer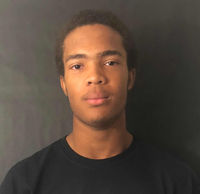 Andrew Pinckney, Staff writer
Born in Tuscaloosa, Alabama, Andrew Pinckney is a passionate baseball player and competitor. He has played baseball for 14 years, and basketball for 5...