Small Fish in Big Ponds: Carrie Consolino, Freshman on Varsity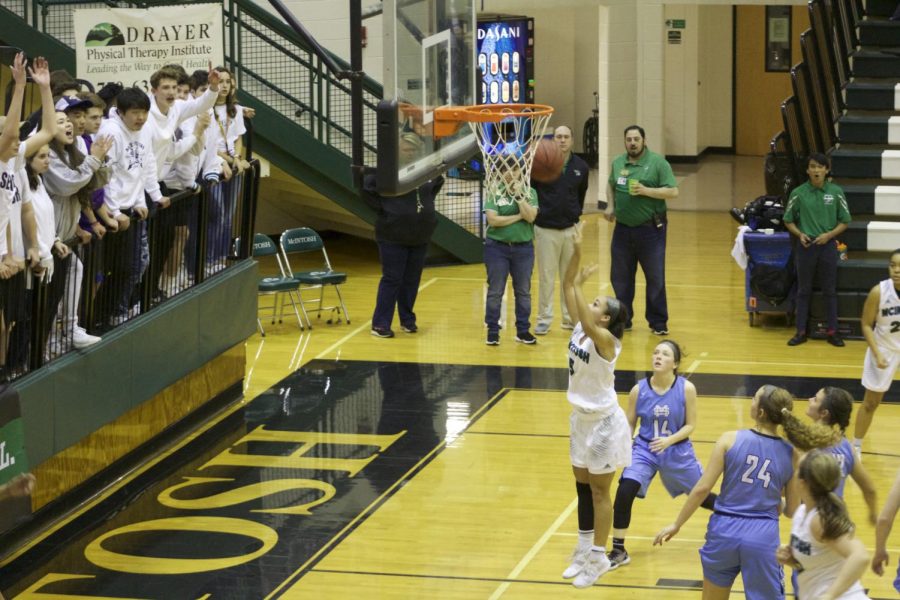 Carrie Consolino is one of four freshman on the girl's varsity basketball team. She is one of the more experienced underclassmen, since she has been playing basketball since fourth grade for various recreational and school teams. However, the pressure of being on a varsity team at such a young age is immense. Adjusting to the changes between middle school and high school are intense on their own, but adding a varsity sport schedule to the mix dramatically increases the burden on a 14-year-old.
She played in every single game of the season, home and away, coming up to a grand total of 27 games. Because of Consolino's experience, she was often assigned to begin basketball games as the starting point guard. Starting off the game was yet another stressor for her; "The team was counting on you to make the right plays and the right passes from the start," said Consolino.
As if the stress of the game wasn't enough, a freshman on a varsity team has dramatically less experience working with that specific set of people. Consolino had to learn the dynamic of the team and still play at the level of girls who had worked together for multiple seasons. "It's not easy being a freshman on a varsity team," she said. "Because it's not your team; all the older classmen have been playing for this team a lot longer than I have, so it was their team. You have to change it to your game."
About the Contributor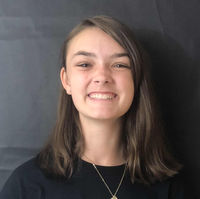 Sylvie Call, A & E Editor
Sylvie Call is a senior at McIntosh and has been with the Trail for three years; this year marks her second as the Arts and Entertainment (A&E) editor....