Baseball Season Preview
Baseball tryouts took place on the week of Jan. 14 at the McIntosh Baseball Field. New head coach, Tom Kelley has implemented his ideas on the players looking to try out for the team. From 4:15 to 6:15, the sophomores, juniors, and seniors tried out, and from 6:15 to 8:15, the eighth graders and freshmen tried out.
Tryouts start with throwing and warming up for about 20 minutes. Following that, Coach Kelley divided up each individual player by their position, in order to see individual skill in the field as well as their ability to work with others around them. The outfielders took fly balls with longtime community coach Keith Chabot. Infielders and catchers went with retired coach Tom Rosa. Secondly, each player showed off their hitting ability.
There are many seniors returning for their last season. The seniors include Ricky Alaimo (second basemen), Jack Bukowski (infielder), Spencer Miller (first basemen), Ryan Sanders (catcher), Dakota Rowan (catcher), Ty Butler (outfielder), and Andrew Pinckney (outfielder). Last year, the baseball team underperformed in the playoffs as they lost in the first round to the Ola High School Mustangs, losing 11-0 in the first game, and 4-0 in the second game.
"The back to back losses at Ola hurt, and it was sad to see the seniors at the time cry knowing it was the last time they would ever play baseball," said senior infielder Jack Bukowski when asked about last year's disappointing playoff run.
This playoff run was such a disappointment to the team because this team had just come off of a record-breaking year for baseball, as they made it to the final eight of the state tournament, something that had never been done in McIntosh baseball history.
"I'm looking to leave it all on the field this year and have no regrets," Bukowski said. "We're definitely going deep in state this year."
With the new baseball season quickly approaching, the seniors of the team have high reaching aspirations for the new season.
"The group of guys we have this year is really talented and have a special bond with each other," senior Ricky Alaimo explained when asked about what makes this year different than past years, "I think we have a really good shot at winning region this year as were the most talented team on paper. Every region game is a grind so we're going to have to stay tough throughout the season."
In a region where baseball is very competitive every year, McIntosh, Starr's Mill, and Whitewater typically land a top spot in the region standings, but the team that most effectively comes together will most likely land that region championship, putting them in a favorable position going into the playoffs.
With that being said, it seems the Chiefs can have quite possibly their best season yet. Led by a group of talented seniors, the sky's the limit for this program now, and for the future.
About the Writer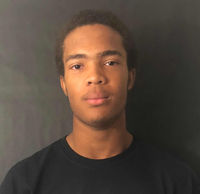 Andrew Pinckney, Staff writer
Born in Tuscaloosa, Alabama, Andrew Pinckney is a passionate baseball player and competitor. He has played baseball for 14 years, and basketball for 5...