Chiefs Lose in Hard-Fought Game Against Luella
The McIntosh Chiefs varsity football team took on the Luella Lions Friday, September 7. It was our last home game until October 5. With momentum from our last win, everyone was excited to see what the Chiefs would do.
The Chiefs started out strong by dominating the first quarter. Ryan Cate scored the first touchdown with 7:41 left in the first quarter. The Chiefs scored again when Dane Kinamon caught the touchdown reception. They were up 14-0 going into the second quarter.
At the beginning of the second quarter, Luella missed a field goal attempt. The Chiefs were still ahead with 14-0 and 9:35 still left on the clock. The Chiefs scored another touchdown with 6:59 left in the second quarter. Luella scored a touchdown at the end of the second quarter to shorten the lead at halftime to 23-7.
Luella scored a touchdown in the third quarter to shorten the McIntosh lead to 23-15. McIntosh was still in the lead at the beginning of the fourth quarter. Kinamon scored another touchdown, which changed the score to 30-15. Luella scored a touchdown against the McIntosh defense. The score was 30-22 with 7:57 left in the game. Chiefs turned over the ball which then led Luella to score another touchdown. Luella went for a two-point conversion. The game was then tied 30-30. There was 5:39 still left on the clock. Senior Baba Agbaje made a tackle to stop the Lions on the the third down. The Chiefs got the ball back with 2:24 left in the game. Herzog made a pass to Sanders at the ten-yard line with :51 left at the end of the fourth quarter. The game was still tied at 30-30. Dane Kinamon scored with another touchdown for the Chiefs. The Chiefs led with 37-30 with 29.7 left in the game. Luella runs the ball down to the ten-yard line with :11.1 left in the quarter. The Lions scored with 9 seconds left. That's when the game went into overtime.
Senior Ryan Siegel shares his thoughts about going into over time. "I thought we needed to step up and be a team," Siegel said.
The Lions were on offense first at the beginning of overtime, then scored a touchdown. The score was 44-37 with the Lions ahead. The Chiefs end up losing 44-37.
The Chiefs next play at home against Fayette Co. on October 5 for Homecoming.
About the Contributor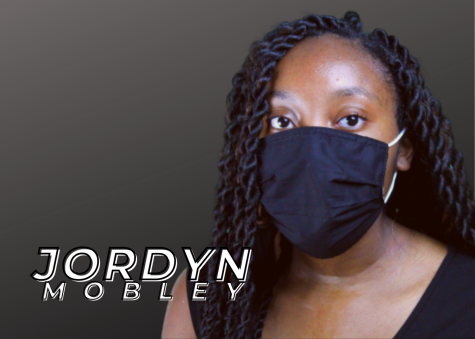 Jordyn Mobley, Editor in Chief
Jordyn Mobley is a junior at McIntosh High School. She has been a part of the Trail staff for three years. She is the Editor-in-Chief of the Trail. Jordyn...