Boys Basketball Tryout Information
Basketball Season is right around the corner! For interested players looking to tryout for a spot on the team, tryouts are October 22 through 24. Players looking to play on the freshman and junior varsity team will try out at 6:00 through 8:00 in the McIntosh Gym. Tryouts for the varsity team start at 8:00 and go to 10:00 p.m.
In order to try out for the team, every player will need to turn in an updated physical from the doctor. The physical must be a year up to date. Each player must also turn in a concussion form that highlights the concussion history of the person. All of these forms can be picked up at the front office. In addition, each player needs a recent report card so that the coaches can check that players are passing. Any questions and concerns about tryouts or the forms needed for tryouts should go to Head Coach Jason Eisele in room 217. He can also be contacted at [email protected] for any concerns.
The returning varsity players for this year are junior Camerin Lyons, junior Cooper Dolhancyk, senior Keenan Brown, senior Alex Stowman, senior Bruce Carpenter, and senior Naj Ashley-Emory. The varsity team is looking to bounce back after a disappointing first-round playoff exit last year.
About the Writer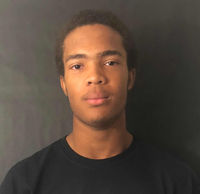 Andrew Pinckney, Staff writer
Born in Tuscaloosa, Alabama, Andrew Pinckney is a passionate baseball player and competitor. He has played baseball for 14 years, and basketball for 5...