Lady Chiefs Win Annual Battle of the Bubble Game; Chiefs Suffer Loss
Hang on for a minute...we're trying to find some more stories you might like.
Both varsity soccer teams traveled approximately 7 miles to take on their county rival, Starr's Mill, for the annual Battle of the Bubble game on Friday, April 13. This game was also the Battle for the Troops game. Both schools had t-shirts made for the game and the funds raised during the game were donated to Wounded Warriors and PTC Police Auxiliary.
The Lady Chiefs and Lady Panthers kicked off first at 5:55. The Lady Chiefs faked a ball through senior Hannah Ellison's legs and senior captain, Kimmy Edgeworth, took a one touch shot to score for the Lady Chiefs off of a corner kick. A few minutes later, Starr's Mill scored off of a breakaway by freshman Chloe Thompson to have a 1-1 tie at halftime.
The second half went by with no goals due to some huge saves from both keepers, including senior keeper Emily Lopez. Starr's Mill had a breakaway towards the end of regulation, but Lopez went out of the box to kick the ball out of bounds. In the midst of this though, Lopez and the Starr's Mill forward collided and both players went down. Lopez was rushed to the hospital with a broken leg. She will be out for the next six weeks, at least.
After two, 5-minute overtime sessions, the game was still tied 1-1, so the teams went into penalty kicks. Senior Emma Whitson, sophomore Juliana Pickard, sophomore Skylar Dzenis, and senior Hannah Ellison all made their penalty kicks. Sophomore Stephanie Yi went into the goal after Lopez was rushed to the hospital and she saved 2 of the 5 penalty kicks that Starr's Mill took. The Lady Chiefs won 5-3 in PK's.
With the win against Starr's Mill, the Lady Chiefs secured the #1 overall spot in the region, which means they will have a #1 seed going into state playoffs.
Senior captain Kimmy Edgeworth said, "The battle of the bubble is always fun and it was a great team win. I could not be more proud of my teammates and their work ethic. It is always a great feeling to win against a rival team in such an exciting environment.
Junior Stephanie Yi said, "I really didn't expect to play. I was super nervous, but I knew I just had to play how I normally play. That's how I saved the game and helped the team win against our county rivals."

The Chiefs and Panthers kicked off following the girls' game. After going almost the entire first half without a goal, McIntosh fouled Starr's Mill in the box to give up a penalty kick opportunity for the Panthers, which they easily made. Starr's Mill had a 1-0 lead with 6 minutes left in the first half.
McIntosh trailed the entire second half, trying to find a way to get back into the game, but with 5 minutes left in the game, Starr's Mill scored again to give them a 2-0 lead. With 4:10 left in the game, Starr's Mill scored again to secure their 3-0 win against the Chiefs.
With the loss against Starr's Mill, the Chiefs received the #2 seed in region, which means that they will get the #2 seed going into state playoffs.
Senior captain Jake Donaldson said, "Obviously disappointing losing the game we looked forward to for weeks. Hopefully it can make us stronger as a team and we can get some momentum going heading into playoffs next week."
Junior Erik Malasek said, "It was a very unfortunate turn of events. They were not better than us, but they finished their chances and we did not. However, the team has learned from our mistakes, and we can't wait to light it up in playoffs."

About the Contributor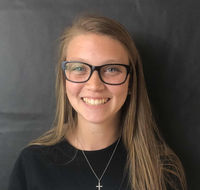 Kamryn Torr, Editor In Chief
Senior Kamryn Torr has been a part of the Trail staff for 4 years. After being a staff writer her freshman year and sports editor her sophomore year, this...