Baseball hosts annual banquet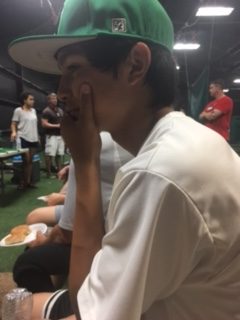 Hang on for a minute...we're trying to find some more stories you might like.
As the baseball season came to an end with a crushing defeat at Locust Grove on May 11, the players, coaches, and parents came together to celebrate the program's overall success at the baseball banquet on May 20. The banquet began on the baseball field as the coaches gave out awards for the players, but as the rain started to fall, it was moved into the baseball facility.
Freshman Jake Woods said, "It was exciting to see all of the people trying to avoid the rain, but it was also a little disappointing, with the seniors not really getting to have a true celebration for their great season."
The team made it all the way to the elite eight.