Baseball and soccer teams announced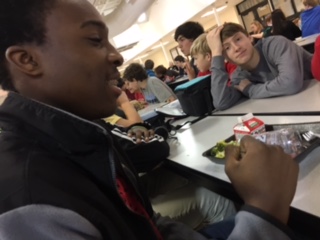 This week, McIntosh students found out which teams they made for the spring sports baseball and soccer. It was an emotional time for many students as they found out whether all their hard work had paid off in the form of making the team.
Freshman Andrew Villiger, who made the JV baseball team, said, "I was very happy and very proud of myself." He joked, "Honestly, I wasn't too surprised."
Freshman Tobi Tega, who made the soccer team, said, "I was just very excited and happy. I was very optimistic about the upcoming season."
Both sports will begin in early February.