Girls varsity soccer goes 2-1 for week of April 18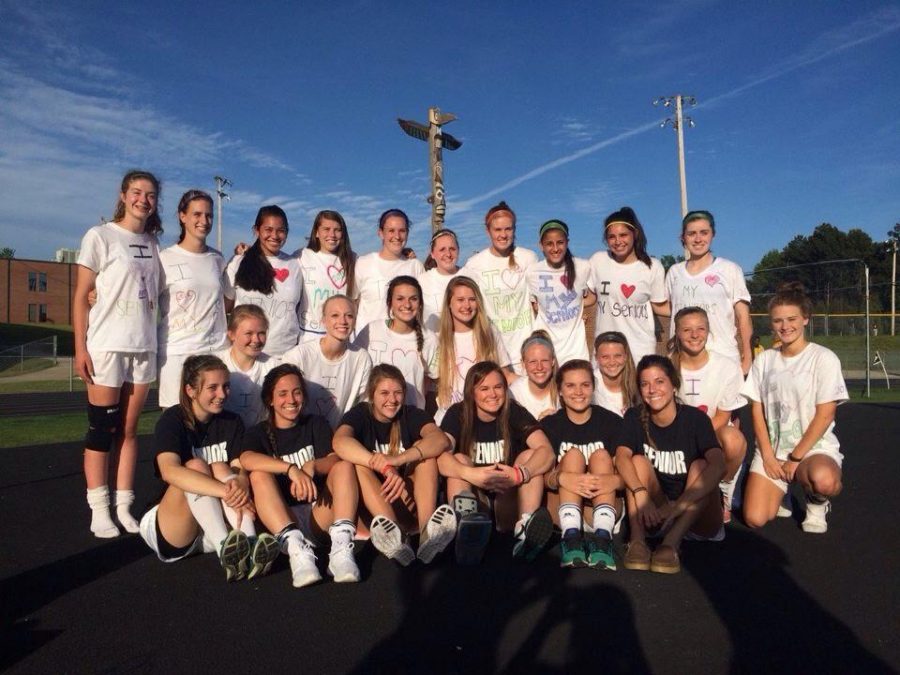 The varsity Lady Chiefs played three games the week of April 18. They played Tuesday at home for their senior night, Wednesday at home and Thursday on the road.
Tuesday's senior night game was against Eagles Landing. After getting hurt in the game against Starr's Mill on Friday, April 15, seniors Abby Ott and Caroline Laux had to sit out their senior game. Abby sprained her ankle, and Caroline pulled her hamstring. After being up 2-0 at halftime, Junior Madi Boyles scored two goals back to back in the second half of the game to finalize the Chiefs' 4-0 win.
Wednesday's game was against Harrison High School. After being down 2-0 early, senior Anna Brachey scored a goal to cut Harrison's lead to 2-1 at halftime. After a full 40 minute second half with saves by sophomore goalie Emily Lopez to keep the Lady Chiefs in the game, the Harrison Hoyas won giving the Lady Chiefs their second loss of the season.
On Thursday, the Lady Chiefs traveled to Tara Stadium to take on Forest Park. At halftime, the Lady Chiefs were up 8-0, but in the second half, senior Harley Obsitnik scored the only goal of the second half. The final score was 9-0. Five starters from the Lady Chiefs were out due to injuries. Sophomores Kayla Wilcox and starting goalie Emily Lopez were two of the players who sat out. Additionally, seniors Abby Ott, Caroline Laux, and Taylor Butler also sat out. All of the injured players will be back the week of April 25.
Next up for the Lady Chiefs is their first playoff game against LaGrange at home on Wed., April 27, at 5:30 p.m.