JVG soccer team takes on St. Pius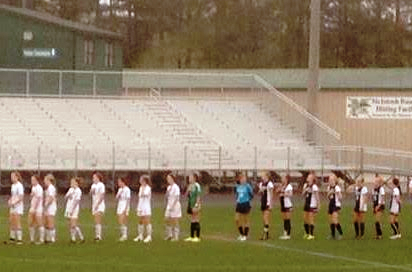 The JV girls team kicked off against St. Pius at 5:30 p.m. on Friday, March 18.
About 20 minutes into the first half, St. Pius scored, giving them the 1-0 lead. The Lady Chiefs answered back about 10 minutes later with a goal taken outside the 18 yard box by freshman Charlotte Moore. These were the only goals in the first half, making it a tied 1-1 game at halftime.
In the second half, with about 15 minutes left in the game, the Lady Chiefs had a corner. Freshman Chloe Minor took the corner, and freshman Austyn Evans finished it off with a volley into the goal. The Lady Chiefs were up 2-1 with less than 15 minutes left in the game.
There were 20 seconds left in the game when St. Pius had a throw in near half field. They dribbled through the midfield and the backline of the Lady Chiefs. St. Pius had a shot on goal, and it went in. However, the buzzer had gone off, and the goal didn't count, so the Lady Chiefs won 2-1.
Freshman Charlotte Moore said, "I think we all went into the game nervous, but at the same time, pumped. We expected a challenge and that's exactly what St. Pius gave us. We wanted it more than them and we definitely deserved the win. I'm so thankful to be a part of such a dedicated team."
Freshman Chloe Minor said, "The coaches said it was going to be the toughest game of the season. We went into the game with the strength and determination to win, so we came out on top."
About the Contributor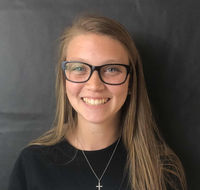 Kamryn Torr, Editor In Chief
Senior Kamryn Torr has been a part of the Trail staff for 4 years. After being a staff writer her freshman year and sports editor her sophomore year, this...