MHS cross country sweeps Region 4-5A championship
This past Saturday, November 2, the McIntosh cross country teams dominated the Region 4 AAAAA championship at the Heritage Christian Church course. The teams won all 4 races: varsity girls, varsity boys, junior varsity girls and junior varsity boys. Official results can be found at ga.milesplit.com.
The varsity girls ran first at 8:30 a.m. Junior Taylor Snell led the Lady Chiefs in a season best time of 19:53 for the 5K, finishing in fourth. She was followed by sophomore Alyssa LeClaire (20:05-sixth), freshman Rachel Ward (20:06-seventh), freshman Caitlin Umila (20:25-tenth) and junior Tarna Zander-Velloso (20:41-fourteenth). Sophomore Nicole Zaubi finished seventeenth in 21:26, and junior Camille Norman finished right after in 21:29. Summing up the competitive race, senior runner Kate Reissing said, "It was the most exciting race I have seen this year."
The varsity boys ran at 9:00 a.m. Seniors Joshua Mattingly and Taylor Huntley placed first and second, respectively, with National Elite times of 16:08 and 16:15 for the 5K. Senior Andrew Jaeger finished eighth in 16:40, followed by senior Josh Reynolds (17:21-sixteenth) and sophomore Alex Wilson (17:29-twentieth). Seniors Johnathan Hall and Tommy O'Brien finished 27th  (17:47) and 36th (18:13) respectively.
The junior varsity girls won with an impressive 16 points; six MHS girls placed in the top seven finishers. Sophomore Maddie Smith won in 22:06, freshman Hannah Wilde placed second in 22:10, senior Kate Reissing placed third in 22:22, senior Jennifer McIntyre placed fourth in 22:23, freshman Clara Comiskey placed sixth in 22:33 and senior Monica Jamison placed seventh in 22:42. Placing in the top 20 finishers, sophomore Marina Haldopolous placed thirteenth in 23:45, and junior Alexa Bilskey placed seventeenth in 23:57.
The junior varsity boys rounded up the successful meet with another MHS win. Sophomore Tyler Nigro won the race in 17:23. Sophomore Brian Doyle placed fourth in 18:01, followed by sophomore Alan Bowers in fifth (18:02), sophomore Connor Reynolds in sixth (18:08) and junior Johnny Vargas in tenth (18:21). Also placing in the top 20 were senior Joey Buehler in seventeenth (18:39) and freshman Jackson Routon in nineteenth (18:46). Two more runners earned varsity letter times of sub-19 minutes for the 5K: sophomores Jacob Rideout (18:54-24th) and Owen Miller (18:55-25th).
The meet was a team success accomplished by numerous individual successes. In all, 35 runners ran personal records or season best times, and 29 runners ran varsity letter times of sub-19 minutes for boys and sub-23 minutes for girls.
Donate to McIntosh Trail - The Student News Site of McIntosh High School
Your donation supports the student journalists of McIntosh High School. Your contribution will allow us to purchase photography equipment and cover our annual website hosting costs.
About the Contributor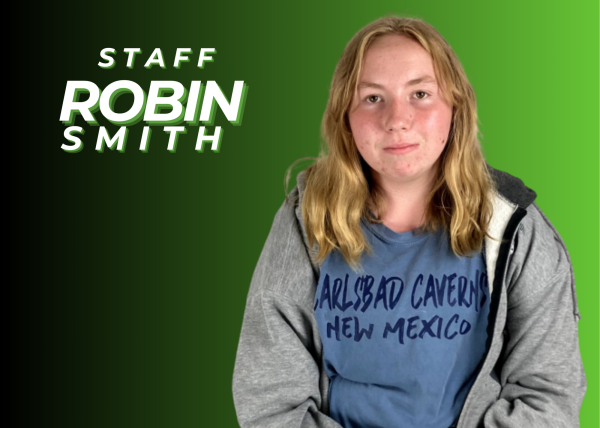 Robin Smith, Staff
Robin Smith is a sophomore in high school. She is in her first year both on staff and at McIntosh High School.

Smith is a lacrosse goalie who tends...