OPINION: Pink Out vs. America at the MHS vs. Whitewater game
For the past few years, McIntosh has had at least one Pink Out during football season. Pink out usually takes place in the month of October which is Breast Cancer Awareness month. Students dress in pink from head to toe and show their support to those who may have battled the disease or lost a life to breast cancer. Almost every participant – including the football team – participates in Pink Out by using some sort of pink gear, whether that includes pink sweatbands or stickers on helmets. The cheer and dance teams use pink poms. Carmen Yarbrough, coach of the Chiefettes dance team, will have the Cheifettes in pink poms to give support in the month of October.
In the past, the game includes pink powder in the student section, face paint and t-shirts that are sold throughout the week to show our spirit and awareness to breast cancer overcomers and patients who are currently being treated. Cheifettes even partake in selling pink out shirts with the text "I <3 Chiefettes" in pink in the team's support. It would be thought to be most appropriate to have a pink out into the month of October due to the month of awareness and the relatability students have to the month. Friday night's game against Whitewater, however, will not be a Pink Out game, but will instead give honor to American veterans. Leon Hammond, athletic director and assistant principal of McIntosh High School, commented on Friday's theme. "You can celebrate and do two things at once. Wearing pink doesn't diminish or take away from the vets. We still will be honoring them for their service and time they've put into our country. It shouldn't matter what we're wearing." Once MHS seniors found out about the late notice of a possible theme change, they continued to ride hard to keep the theme USA-centered. Personally, I have no issue with America themes, however, it can be controversial once people start to insert their political views in such themes. For Homecoming week, students were able to pick a holiday and dress as the holiday for school spirit. Numerous students wore "Make America Great Again" merch and referred to themselves as "The Fourth of July." There's no doubt that students will be doing the same in the home game.
Donate to McIntosh Trail - The Student News Site of McIntosh High School
Your donation supports the student journalists of McIntosh High School. Your contribution will allow us to purchase photography equipment and cover our annual website hosting costs.
About the Writer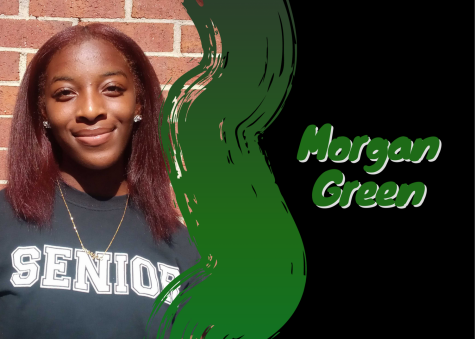 Morgan Green, Staff Writer
Morgan enjoys writing and reporting but has never pursued her journalism career until now. Morgan is very satisfied with her recent decision to join the...