OPINION: We Need More Original Christmas Songs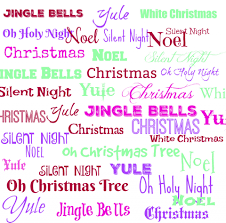 The most anticipated holiday of the year has finally arrived. That's right, it's Christmas season. With that being said, there are a variety of things that make people excited about this holiday. Whether that is the gift-giving or the holiday decorations, many people feel the jolliest during these December nights. What makes me the most excited about the holiday season is the music.
Christmas songs are my favorite type of songs to listen to. I especially love listening to these types of songs during the holiday season. I have to point out that many of the songs I listen to are remade by different artists. Big holiday hits like "Last Christmas" and "Jingle Bell Rock" are always being remade by multiple artists who like to put their flare on the record. I love hearing the different versions of these songs, but I can't help but think that artists are not trying to come up with their own original songs and just take the easy way out by recording their own version of a big hit.
I like to write songs, so I understand that coming up with material for a song is a bit of a long process. However, I would love to hear a new holiday song other than 20 different versions of Mariah Carey's, "All I Want for Christmas is You". Some artists are trying to come out with their own, original holiday music. The Jonas Brothers recently came out with their holiday single "Like It's Christmas". Liam Payne also released an original holiday song called "All I Want (For Christmas)". I know what it sounds like but trust me when I tell you that it's not another remake of Mariah Carey's song.
Holiday songs bring so much cheer and joy. They can help when you are feeling down and they can instantly make you happier. Next December, I hope that as listeners, we will be able to hear more new and fresh ideas from artists that we have not heard before. Because it's better to hear one new idea than get tired of multiple other ideas that we have already heard millions of times before.