OPINION: AP Art History Takes Field Trip to High Museum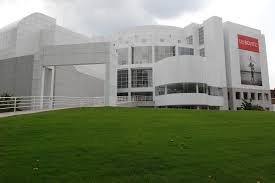 On Thurs, Nov. 14, my AP Art History class visited the High Museum in Atlanta. The trip was a nice break from all the student presentations we did in class during the three weeks prior. We saw many different pieces of art, some of which we have learned about before. The museum held art from all over the world and from various time periods. Personally, I liked the more modern artworks rather than the older artworks. One display was all shoes and I thought it was the most interesting display. Not necessarily for the shoes, but more for the backstory. The shoes were designed by a Chicago-raised fashion designer named Virgil Abloh. Abloh has collaborated with other artists to capture his artistic vision. The whole floor that Abloh's art is displayed on emphasizes dialogue and speech. Abloh wants the objects he designs and the wearers of his art to look and feel like "figures of speech." The shoe display was designed this year and is called "An Array of Air."
Another artwork that I enjoyed was a little dollhouse made of plastic, though it looked very dainty like it was made of glass. It's called "In My Father's House Are Many Mansions." I liked this one so much because of how delicate and juvenile it looked. There were little animal figures in the attic of the small house and tiny cartoon-like people climbing the plastic tree, which was inside of the little house. It was very colorful and cute. The plaque that described the artwork said that the artist, Howard Finster, was trying to reflect his view of Heaven. It was allegedly inspired by a hymn by Elvis Presley with the same name as the artwork. You can see little angels flying through clouds inside the house with brightly painted faces. Above the angels was a sign that said "Heaven is worth it all. Meet me there." There was just something about the colors and the childish (childish in a good way) aura about the little plastic house that made me like it so much.
Overall, I really enjoyed the trip. There was a decent mix of modern and old art and even after spending over an hour there, I still felt like there was more I needed to see. There were so many amazing pieces of art with symbolic meanings that I really enjoyed. It was nice to be able to apply what I've learned in my AP Art History class to art that I hadn't studied before. I would definitely go again if given the chance. And one of the best things about the High is the fact that they seasonally change what exhibits are on display. So if I were to go back a couple of months from now, there would be new art that I haven't seen. I would recommend going to the High Museum if you haven't been. Even if you have been, you should go again since there's always something new and you're guaranteed to see something you haven't yet seen. Check it out!
About the Writer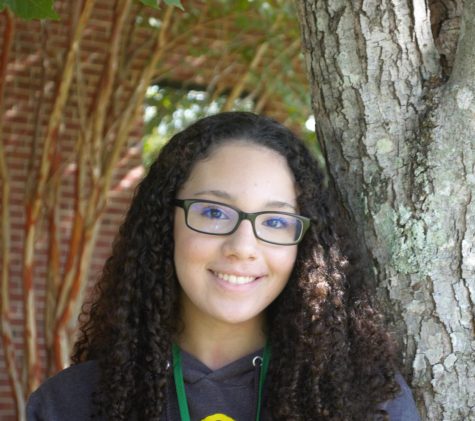 Jaden Gadsden, Staff Writer
Jaden Gadsden is a sophomore here at McIntosh High School. She's loved reading and writing for as long as she can remember and working with the Trail...