Senior Year Wasn't All it Was Cracked Up to Be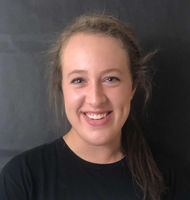 As my senior year draws to a close, I find myself reflecting on my experiences as a senior at McIntosh and comparing it to what seniors before me have said about their senior year. Based on my own experiences compared to that of previous seniors, I can confidently say that senior year is not all it's cracked up to be.
Everyone says that your senior year of high school is one of the best years of your life. You're finally top dog at school, you get to stand on the rail at sporting events, you get to parade around school donning your personalized senior shirt and most importantly, you're basically done with high school by this point.
Everyone said that senior year was supposed to be a breeze. They said that teachers were supposed to be lax on seniors who all basically check out by the time second-semester rolls. That was definitely not the case for me. With the exception of only a couple of teachers, most of my teachers continued to teach as usual and assigned all sorts of homework, projects and other assignments. There was nothing lax about the work I had to do for my classes this year. Maybe it was because I took three AP classes and more academic-based elective classes, but I felt like I had more work than ever this year.
Almost all of the past seniors I've ever talked to said that senior year was the most stress-free they had ever had. Well, I am here to say that my senior year was the farthest from stress-free. My senior year was basically another junior year in terms of stress, meaning it was crazy stressful. School work in and of itself is stressful enough. Add the college application process on top of that and you've got a whole new ballgame of stress and anxiety.
As for other senior traditions like wearing senior shirts, standing on the rail at sporting events and participating in senior skip day and senior dress-up days, senior year was actually pretty cool. Yes, there were some situations in which my senior year didn't necessarily match up to what I've heard from past seniors, but for the most part, my senior year was full of fun.
For all of you rising seniors now and in years to come: sure, my senior year may not have been all it was cracked up to be, if you make the most out of your year then you could have a senior year that is all it's cracked up to be.
About the Writer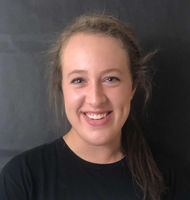 Anna Muh, News Editor
Senior Anna Muh is a two-year returning staff member to the McIntosh Trail. She joined the Trail in her junior year as a staff writer and is thrilled to...