OPINION: How good is UGA football?
Hang on for a minute...we're trying to find some more stories you might like.
Bulldogs fans had a rude awakening Saturday afternoon on October 13. In one game, UGA quickly changed from potentially the second best team in the SEC to maybe not even making the SEC championship game.
After being given a severe beatdown in Death Valley by the LSU Tigers, Georgia football needs to take a good long look in the mirror and realize they aren't as good as they think. They went to the national championship game (and lost), and they won the SEC championship, but this loss against LSU wasn't even close.
The beautiful thing about college football is that it's a new year. As nice as it would be to think that you're Alabama and can dominate every football game every single year, you're simply not that good. With so many factors such as a new coaching staff, the NFL draft, injuries, and graduating seniors, college football teams are constantly changing in strength.
However, there's hope for the Bulldogs. They get the opportunity to travel back to Athens and heal their wounds during their bye week and prepare for one of the biggest rivalry games in college football. They're going up against the Florida Gators in a game which ultimately decides who is going to the SEC championship since both teams are currently sitting at 6-1. Florida and Georgia are two rare teams that still control their own destiny and could both still potentially end up in the playoffs.
However, the team that loses this game loses that potential. There has only been a single two-loss team that has ever made it to the playoffs. This past game should wake the Bulldogs up and hopefully turn them back into the team that was half a game away from beating Alabama in the national championship.
Either rise to the occasion or fall, turning into another one year wonder; the choice is yours, Georgia.

About the Writer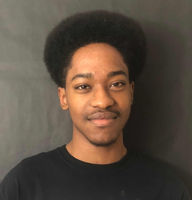 Jermal Hall, Staff Writer
Senior Jermal Hall is entering his first year as part of the McIntosh Trail staff. Because he's from Baton Rouge, Louisiana, Jermal is an...